Possible Factors for Getting Online Adderall Prescriptions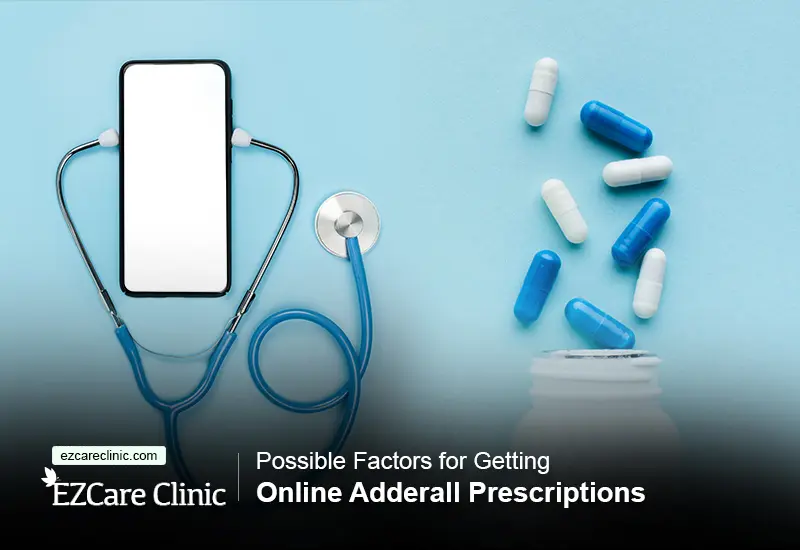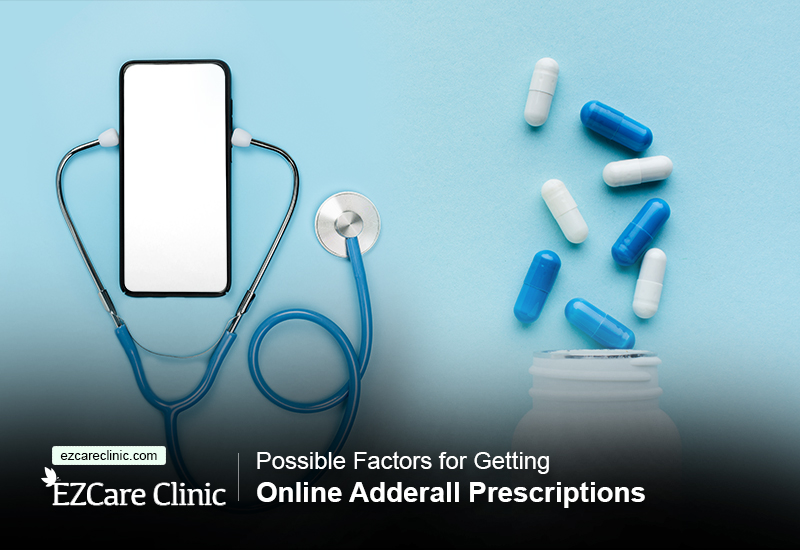 Telemedicine has significantly broadened its reach in recent times. Ideally, telemedicine represents the practice of remotely taking care of patients.
Numerous factors have inspired the significant development of the practice, and in particular, much of these developments can be attributed to the radical advancements of modern technology. Among the most critical services that telemedicine has effectively promoted and made more accessible is online prescription without needing to have a face-to-face consultation session with a doctor.
Typically, many of the genuine health care websites have various exclusive procedures that may be associated with getting a prescription, which is, of course, dependent on the type of drug you need. Nonetheless, when it comes to obtaining a prescription online, various factors come into play, unlike normal prescription processes.
Click the button to get the best mental health care!
Online prescriptions usually mandate for you to consult a physician through various online communication means, as well as taking video and phone calls. The case is exceptionally so with drugs such as Adderall.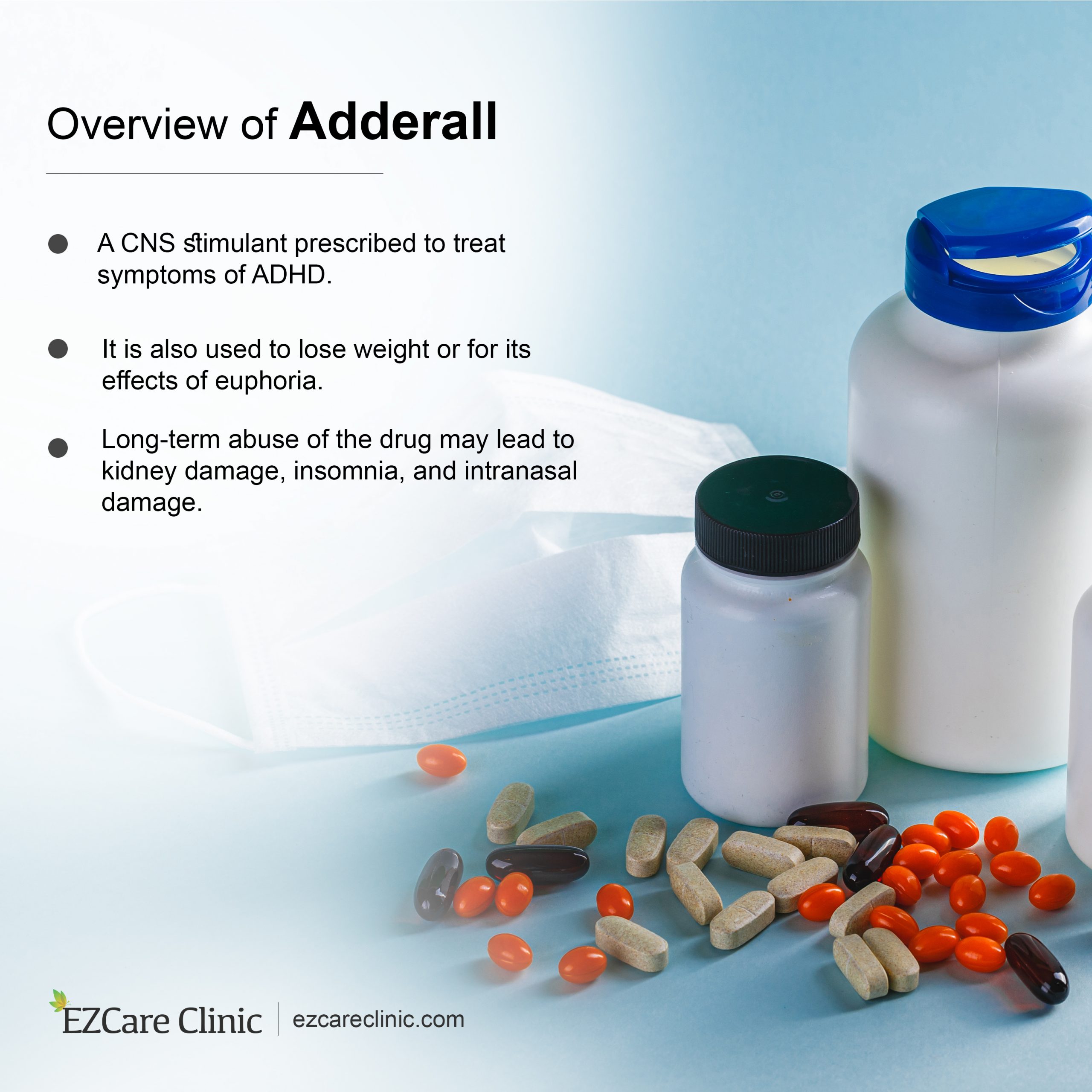 With this drug, getting an online prescription usually requires that you have a prescription. As such, there are various factors that you need to understand before you seek a prescription from any online source. Here are four things you should know:
Factors to Consider Before Getting Online Prescription for Adderall
Adderall helps Treat Narcolepsy and ADHD (Attention Deficit Hyperactivity Disorder)
For anyone wondering what Adderall is used for, the simple answer is that it helps treat and also alleviate symptoms of certain medical conditions.
Adderall is a drug primarily utilized in helping relieve narcolepsy symptoms, a distinct chronic sleep condition that is usually characterized by drowsiness during the daytime. This drug is also an effective form of treatment for the treatment of ADHD (Attention Deficit Hyperactivity Disorder). This is a medical condition that results in a lack of concentration and hyperactivity.
Adderall is categorized as a Controlled Substance
Generally, Adderall is classified as a Schedule II drug. What this means is that this drug can be addictive, and many individuals tend to abuse it, which can result in dependence on it.
When it comes to ADHD, this particular drug works by stimulating the brain to release dopamine (the body's happy hormone) to aid in controlling hyperactivity as well as promote better concentration.
The release of the dopamine hormone usually helps humans have a 'good feel' and 'rewarded' for accomplishing personal objectives you have set, notwithstanding how big, or small they are.
It is this particular reason that could push individuals to turn to continually using Adderall for the unintended purpose of maintaining the good feeling they get, as opposed to medical purposes.
Click the button to receive the drug legally.
Getting Online Prescription for Adderall May Be Difficult, If Not Impossible
When you take into consideration that Adderall is a controlled substance, it is not surprising that the online prescription of this drug is illegal in numerous states. However, since the start of the COVID 19 pandemic, the online ordering of Adderall may be more vital now more than ever.
If this pandemic helps in governments compromising on the existing online prescription laws of this drug and making some exceptions, the process of getting an online prescription would still have to follow the necessary procedure. You would even need to have medical evidence (in the form of medical records) to prove that you have a condition that requires you to take Adderall.
 If you could get an online prescription for Adderall? What then?
Despite the stringent state regulations on online Adderall prescription, one thing is sure, when it comes to online services, virtually anything is possible. The only primary concern is whether or not it is legal. So, can you get an online prescription for Adderall? The simple answer is NO since it is considered a controlled substance, and it is, therefore, illegal to sell or prescribe Adderall online.
As you would expect, any drug labeled as a controlled substance such as Adderall may have relatively high demand. This is possibly even from persons who otherwise do not qualify for a prescription or have no underlying medical condition that requires Adderall prescription.
As such, it is not uncommon to see con artists taking advantage of this opportunity to fill the gap and offer online prescription services to cater to the high demand for the drug.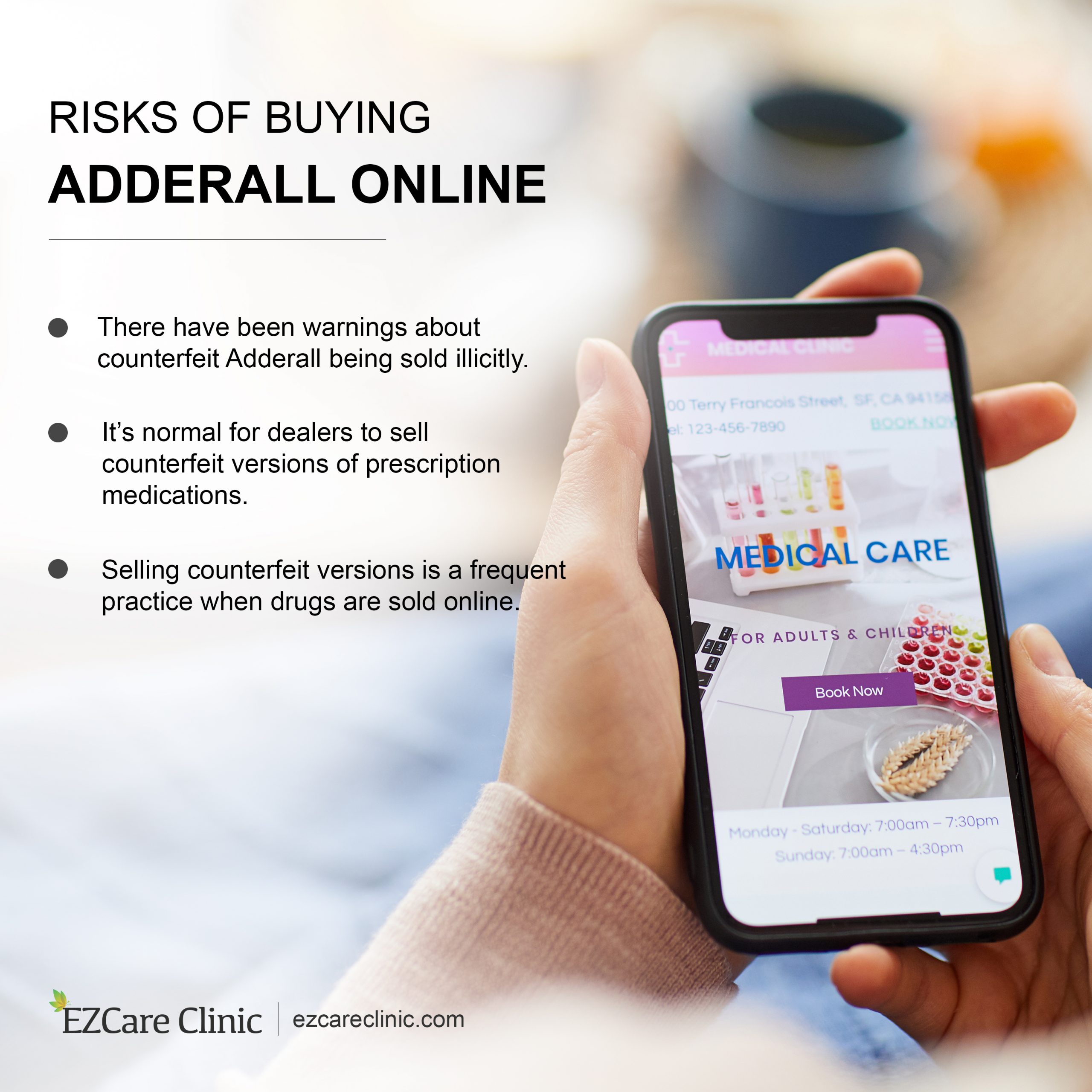 Bottom Line
In the end, even though Adderall is an effective drug at treating various health conditions like ADHD, it is, however, a controlled substance nonetheless. Therefore, although telescope prescription services are still available for many other drugs, it is still not possible to get online prescriptions for any medications like Adderall within the controlled substance category.
With Adderall and other related drugs, the best approach would be to have a person-to-person meeting with a physician. Nonetheless, considering the current Coronavirus pandemic and the subsequent lock-down policies, it is expected that Drug Enforcement Authorities in various states may instill temporary procedures to aid in dealing with controlled substances.
Click the button to get adult ADD medications!
Schedule an appointment today at EzCare Clinic.