Top 100 Authoritative Psychologists Working Today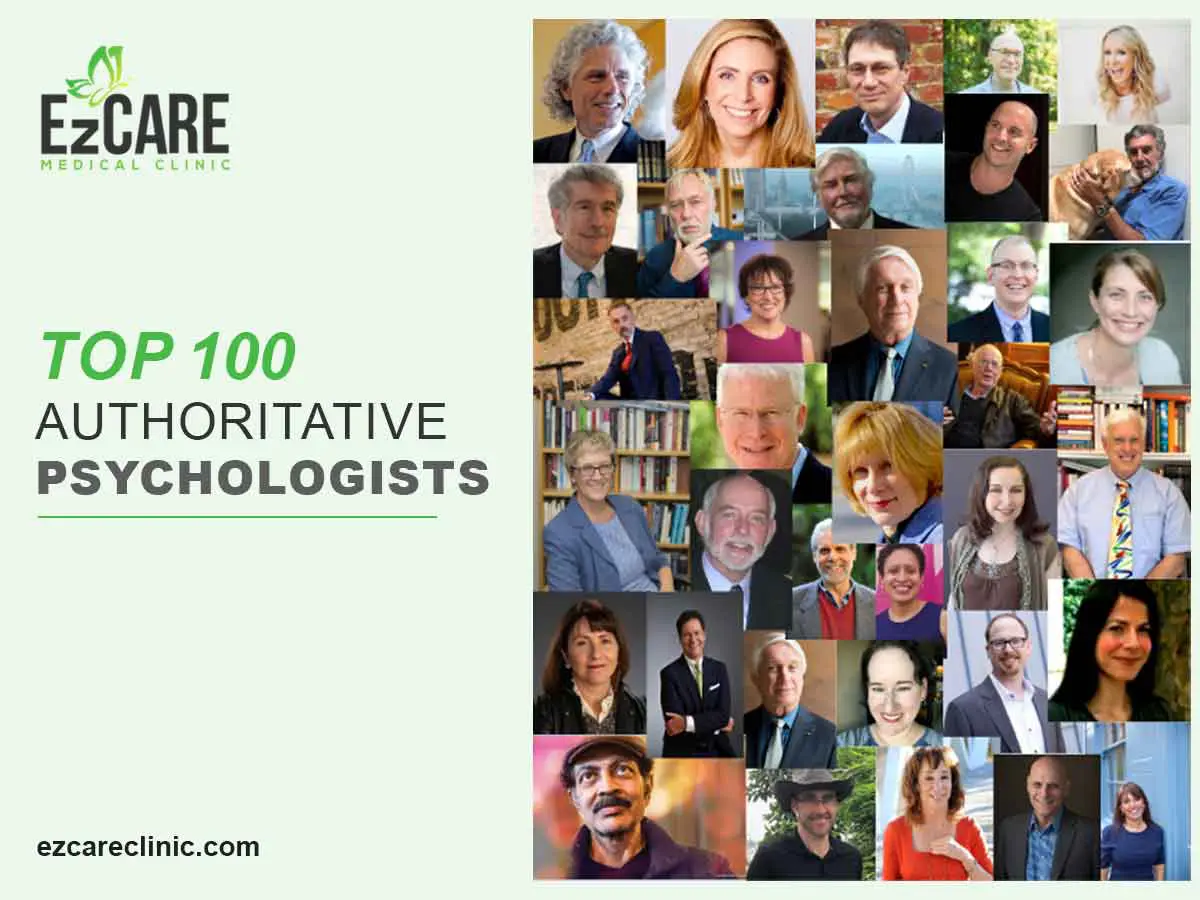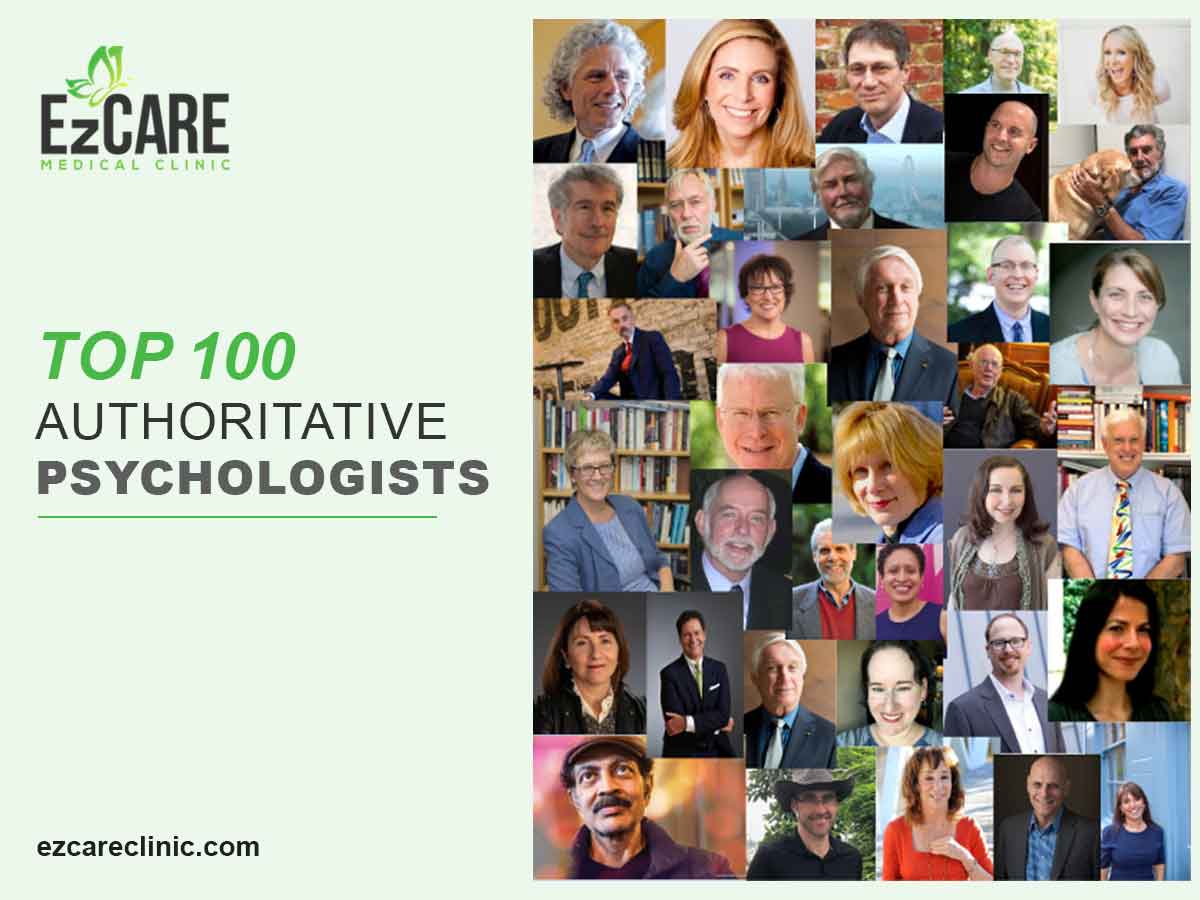 The study of psychology has become a renowned field, far beyond the confines of science. Psychologists indeed add to the prosperity of the society in many ways. Through assisting people in appreciating and managing their sentiments, they have become vital professionals. Thanks to psychologists, individuals can manage their behaviors effectively and achieve a dominant presence.
Click the button below to get mental health help from our famous psychologists!
Come to think of it, psychologists contribute immensely to human life, right from infancy to adulthood. It's about empowering adults to create and sustain strong bonds in relationships and to cope up with dynamic events boldly. It is about helping people to break away from shackles that prevent them from attaining their goals. Additionally, psychologists play a significant role in the criminal judicial system. It is safe to say that psychologists' effort and dedication in many fields is remarkable.
You can attest to the fact that psychologists have worked tirelessly in different fields to not only honor their work but also help the society at large. To recognize their input, we've compiled a list of the TOP 100 authoritative psychologists working in diverse categories today, including:
The way psychologists worked tirelessly in their fields to help society, to honor their work, we've sorted out the rundown of different types of psychologists working today into a few categories:
Clinical Psychologist
Forensic Psychologist
Counseling Psychologist
Cognitive Psychologist
Authoritative Psychologists
Practiced Psychiatrist
Social Psychologist
Licensed clinical social work
Relationship therapist
Evolutionary Psychologist
Behavioral Psychologist
Personality Psychologist
However, we're not in any way ranking these psychologists on merit. Each of them is unique in their way, and no two are alike.
Join us as we meet these INCREDIBLE PSYCHOLOGISTS!
1. Clinical Psychologist
1. Dr. Jordan Peterson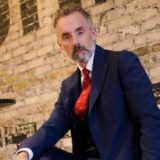 Dr. Jordan B Peterson is a clinical psychologist who doubles up as a professor of psychology at the University of Toronto. Most of you have read his multi-million best-seller; 12 Rules of Life: An Antidote to Chaos, which catapulted him into superstardom. Alongside his colleagues, Dr. Jordan successfully produced two online programs to help individuals to understand themselves, boost their mental wellness, and improve practical functioning. The Self Authoring Suite, Dr. Jordan's original self-analysis course, has helped more than 200,000 people settle their past, rectify their mistakes, upgrade their contribution to society, and critically improve their future.
2. Laura Compian Kauffman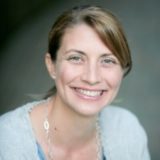 As an expert clinical psychologist, Laura Compian Chapman champions for the endeavors of children and teenagers. She also helps grown-ups to identify and triumph over snags that derail achieving the kind of life they yearn. If you meet her, you will marvel at how much she appreciates tuning in and controlling people via testing circumstances. Laura Kauffman will value the exposure and time with your customers. She desires to tailor long-term solutions that will help deliver the fastest outcomes. While her therapeutic style is unique, she carries a warm and empathetic methodology customized to handle every treatment meeting.
3. Melanie Greenberg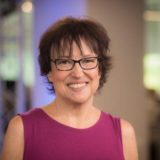 Melanie Greenberg's expertise lies in clinical psychology. She mainly helps customers maneuver peer pressure, sort out life advances or connections, and draw satisfaction throughout typical life, love, and work experiences. Greenberg has published more than 50 research titles and gathered abstracts in a variety of academic journals, including The Journal of Personality and Social Psychology. Dr. Greenberg is also a life/business coach, renowned author, and speaker. Her bestseller in Neuropsychology and Stress Management – The Stress-Proof Brain- has sold hundreds of thousands of copies worldwide.
Book your appointment with EZ Care Clinic today!

4. Dr. Dan Siegel
Dr. Dan Siegel is a clinical psychologist majoring in psychiatry at the UCLA School of Medicine. His influence is immense, evidenced by the Mindsight Institute, which serves as an official executive. Dr. Siegel also boasts a rare prowess. He not only avails sophisticated logical ideas but also makes them energizing. This unique gift has enabled him to grace local, regional, and international social conventions with audiences comprising of corporate pioneers, teachers, mental health experts, policymakers, neuroscientists, healthcare providers, judges, mediators, and the church.
5. Dr. Craig Malkin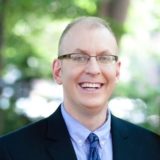 Besides being a lecturer for Harvard Medical School and a clinical therapist, Dr. Craig Malkin is also the co-writer for the New York Times blockbuster article- The Dangerous Case of Donald Trump. He has also written the critically acclaimed Rethinking Narcissism. Dr. Malkin boasts a wealth of experience in helping families and couples to deal with everyday issues. He is additionally a lecturer at Harvard Medical School with over 20 years of experience. President and Director of Cambridge's YM Psychotherapy and Consultation Inc., Dr. Craig runs successful evidence-based couple conventions.
6. Dr. Jay Watts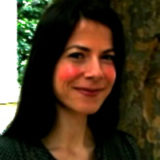 Dr. Jay Watts is an experienced mental health professional who has been in the industry for over two decades. In addition to working as a consultant clinical psychologist, she is a media contributor and psychotherapist. She is an Honorary Research Fellow at the University of London's Queen Mary and has contributed to many scholarly publications. Dr. Watts also doubles up as an activist contributing to psychology, psychotherapy, and social theory to fundamentally help people to soak up pressure and live holistically.
7. Steven C. Hayes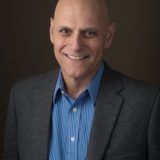 In 1992, Steven Hayes was ranked 30th in the 'highest impact' psychologists in the world by the Institute for Scientific Information. He is currently a professor for the Nevada Foundation at the University of Nevada's Department of Psychology. Unsurprisingly, Google Scholar data lists him among the top 1500 most proficient scholars in all areas of study, dead and living. Throughout his profession, Steven Hayes has majorly focused on the examination of human language and comprehension. He uses extracts from his findings to promote the elimination of social conflicts.
8. Dr. John Mayer
Given the demands of today's world, John Mayer, Ph.D. is solution orientated when caring for those in emotional/behavioral distress. Dr. John Mayer is a practicing clinical psychologist, author, and consultant. A native Chicagoan, he received his doctorate from Northwestern University Medical School. Dr. Mayer has been providing therapy for over 30 years with the enthusiasm, passion, and energy that drew him into this field.
9. Rufus May
Rufus May is a British clinical psychologist. He is renowned for using his personal experiences of being mentally ill to advocate for alternative restoration methodologies for those suffering from psychotic manifestations. Rufus majorly focuses on psychology linked to mental health services. However, his interests extend to communication skills, dance, martial arts, voice dialogue, universal basic income, and social justice. May actively engages in Evolving Minds, a Bradford-based campaign, and the health discussion group. In 2001, he received the Mental Health Media Survivor award for his input in Fergal's show 'Taking a Stand.'
Click the button below to get mental health help now!
10. Dr. Louis Rothschild
Dr. Louis Rothschild is a certified clinical psychologist based in Rhode Island, where he practices independently at the Providence region. He works with both young people and grown-ups with discouragement, career issues, nervousness, and relationship issues.
Dr. Rothschild received a doctorate in Clinical Psychology in 2000 from the New School of Research's Graduate Faculty. He writes widely on social and clinical problems. He also has published multiple books and journals with topics ranging from clinical depression to essentialism.
11. Julia Rucklidge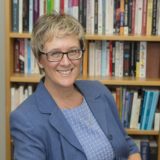 Julia Rucklidge is a professor of clinical psychology. In 1992, she obtained her Bachelor of Science degree from McGill University. She currently heads the Mental Health and Nutrition Research docket at the New Zealand's University of Canterbury. To date, her examination has resonated around psychological health and nourishment. Julia's scientific exploits focus on how nutrition plays a role in curing mental diseases ranging from ADHD to stress to depression as a result of natural disasters.
12. Kenneth Barish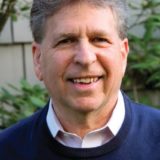 Kenneth Barish, Ph.D., is a clinical psychology professor at Weill Cornell Medical College. He also serves as a panelist of the William Alanson White Institute Child and Adolescent Psychotherapy Training Program and Westchester Center for the Study of Psychoanalysis. Dr. Barish is an enthusiast for youngster improvement and frequently addresses both parents and experts, locally and globally.
He has also amassed honorary accolades for his book 'Pride and Joy: A Guide to Understanding Your Child's Emotions and Solving Family Problems.' They include the 2013 Eric Hoffer Book Award and the Mom's Choice Awards Gold Winner.
13. Dr. Lisa Firestone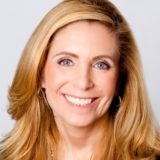 Dr. Lisa Firestone is a renowned author, clinical psychologist, and researcher. She currently serves as The Glendon Association's Director of Research and Education. She is also an international speaker who covers delicate issues such as child-rearing, savagery, suicide, and relationships. With vast experience, Dr. Firestone is an accomplished and top-notch lecturer. She speaks at various scholarly forums, including the International Association of Forensic Psychotherapy, APA, the Department of Defense, and the International Association of Suicide Prevention.
14. William R Miller
A well-known clinical psychologist, William Miller, was serving at the University of Mexico since the year 1976 until he retired in 2006 as Emeritus Distinguished Professor of Psychology and Psychiatry. According to him, the study and practice of psychology is a productive interface for exploring historic inclinations between spirituality and the topic itself. Dr. Miller's primary interest areas include:
Psychology and Spirituality
Motivation for change
Psychotherapy processes and outcomes
Behavioral treatment for substance use disorders
15. Dr. Amelio A. D'Onofrio
Dr. D'Onofrio currently majors in private practice in clinical psychotherapy and supervision in New York. He is a former director of the Psychological Services Institute at Fordham University's Graduate School of Education. He is also a retired clinical professor. Dr. Amelio talks about mental health issues to agencies and schools while laying focus on clinical practice and mental wellness. He is the founder of the Florence Seminars for Mental Health held in Italy, which debuted seven years ago. D'Onofrio is also the founder of the Institute of Psychoanalytic-Existential Psychotherapy, a high-level training course for clinicians seeking a more sophisticated understanding of psychotherapy.
16. Dr. Alexandra Solomon
        Visit Dr. Alexandra's Website
        Follow Dr. Alexandra on Twitter
        Follow Dr. Alexandra on Facebook
Dr. Alexandra Solomon is an assistant clinical professor at Northwestern University's Department of Psychology. An authorized clinical psychologist at the Family Institute in the same institution, her psychology practice centers on couples and grown-ups.
Dr. Solomon is an expert in family and marriage issues, and also gives a helping hand to individuals with relationship issues. Such a wealth of experience has driven her to pen a trendsetting book, 'Loving Bravely: Twenty Lessons of Self-Discovery to Help You Get the Love you Want,' that has received positive critical acclaim.
17. Madeline Levine                
Visit Madeline's Website
Follow Madeline on Twitter
Follow Madeline on Facebook
Dr. Madeline Levine is a psychologist with over 35 years of experience. She is an accomplished author, advisor, instructor, and clinician. Her New York Blockbuster, The Price of Privilege, has catapulted her to greater heights. The piece fundamentally investigates why the younger folks from affluent families are succumbing to emotional problems. She also boasts of vast experience as an author, educator, and consultant. Dr. Levine's current book 'Ready or Not' seeks to prepare teenagers for the rapid and dynamic world.
Book your appointment with our mental health experts!

18. Dr. Sue Johnson
      Visit Dr. Sue's Website
      Follow Dr. Sue on Twitter
      Follow Dr. Sue on Facebook
Dr. Sue Johnson is a trailblazer in the realm of couple counseling and grown-up connection. She is also a popular moderator, teacher, clinical psychologist, speaker, and research scientist. Under Dr. Johnson's leadership as an essential designer, Emotionally Focused Couples, and Family Therapy (EFT) has showcased its potency in more than three decades of comrade inspected clinical research. Over the years, she has amassed many grants recognizing her impact in the advancement of EFT and her bountiful commitment to family treatment and grown-up reconciliation. In 2016, she scooped the award for Psychologist of the Year by APA. She has collected many awards for her selfless contribution to the Field of Couple & Family Therapy by AAMFT.
19. Dr. Russell A. Barkley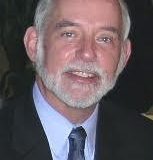 In addition to authoring a couple of books on attention-deficit hyperactivity illness, Russel Barkley is an experienced clinical psychologist. He is a psychiatry professor at the VCU Medical Center. He is additionally a globally acclaimed expert on deficiency hyperactivity (ADD or ADHD) both in kids and adults. Dr. Russell A. Barkley, Ph.D., has devoted his resources and time to investigate science-oriented data about ADHD. What's more, Dr. Russell is a Clinical Professor of Psychiatry at the Virginia Commonwealth University and Virginia Treatment Center for Children, Richmond, VA.
20. Jan Haaken
       Visit Jan's Website
       Follow Jan on Twitter
       Follow Jan on Facebook
Most of you may recognize her from "Our Bodies Our Doctors", an award-winning film which she directed, but there's more to Janice "Jan" Haaken than meets the eye. She is an American clinical psychologist, staunch documentarian, and recipient of professor emeritus of Community and Clinical Psychology at Portland State's Department of Psychology. Her film, which draws focus on drape and premature care, won Best of SFF at the Seattle International Film Festival 2019 and Best Documentary Feature at last year's Portland International Film Festival. Add to her prestigious collection of awards the SIFF Lena Sharpe Persistence of Vision Award, which recognizes and commends the female executive with the most number of crowd votes at the Seattle International Film Festival.
21. Dr. Janina Scarlet
Dr. Scarlet is an authorized clinical psychologist nurturing her craft at the Center for Stress and Anxiety Management. She is also a researcher at Alliant International University. Dr. Scarlet's prowess revolves around discouragement, injury, and the use of ACT to treat anxiety and tension. She is also renowned for 'Superhero Therapy,' a piece that educates on a new way for patients of PTSD and stress to become heroes of their survival journeys. Dr. Scarlet is the recipient of the United Nations' Eleanor Roosevelt Human Rights Award for her incredible contribution to Superhero Therapy.
22. Kay Redfield Jamison
       Follow Kay Redfield on Facebook
Kay Jamison is an author and an American clinical psychologist. Having suffered from bipolar disorder since early adulthood, she centers her work on it.
Dr. Jamison is considered a global leader on bipolar disorders. She is the author of two bestsellers: An 'Unquiet Mind: Memoir of Moods and Madness' and the 'Night Falls Fast' for which she has received several awards. They include the 1996 American Foundation for Suicide Prevention Research Award and the National Alliance for Research on Schizophrenia's Sliver Ribbon award. To cap it off, the popular TIME Magazine dubbed her a 'hero of medicine' 23 years ago.
23. Kelly D. Brownell
Kelly D. Brownell is a universally accepted expert on weight, which is undoubtedly one of the most conspicuous medical problems. At the moment, Brownell is a darling to celebrities, global wellbeing associations, and even individuals in government due to his invaluable contributions to weight management. He boasts an array of exclusive titles at Yale which include:
Director of Rudd Center for Food Policy
Professor of Epidemiology and Public Health
Professor of Psychology
Just recently, he was appointed Dean of Stanford School of Public Policy at Duke University.
2. Forensic Psychologist
24. Karen Franklin
Visit Karen's Website
Follow Karen on Twitter
Dr. Karen Franklin has not only broad specialized training in forensic psychology but also vast experience. Multiple jurisdictions across California, Washington, and federal courts have qualified her as an expert in this field. Karen Franklin also tutors psychology doctoral students about psychology and has once chaired her county's ethics committee of psychological association. She was also a contributor to the mental association's ethics committee in her native state. Currently, she provides peer consultations and training on ethics and the practice of forensics.
25. Max Wachtel
Max Wachtell is a trained forensic psychologist who practices clinical evaluations in civil and criminal courts. In the recent past, Watchel worked with individuals ranging from psychopathic first-degree killers to those ailing from typical adjustment difficulties. He has authored 'The One Rule For Boys: How Empathy And Emotional Understanding Will Improve Just About Everything For Your Son' and 'Sociopaths & Psychopaths: A Crisis of Conscience and Empathy.' He boasts over 13 years as a practicing psychologist and forensic consultant.
26. Katherine Ramsland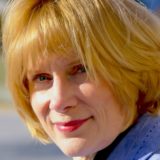 Dr. Katherine Ramsland is a professor of forensic psychology at DeSales University and has appeared on more than 200 crime documentaries and magazine shows. She's an executive producer of Murder House Flip and has consulted for CSI, Bones, and The Alienist. The author of more than 1,000 articles and 68 books, including How to Catch a Killer and The Mind of a Murderer, she spent five years working with Dennis Rader on his autobiography, Confession of a Serial Killer: The Untold Story of Dennis Rader, The BTK Killer. She currently pens the "Shadow-boxing" blog at Psychology Today and teaches seminars on extreme offenders to death investigators and homicide detectives.
27. Dr. Sue Johnson
Dr. Sue Johnson is a trailblazer in the realm of couple counseling and grown-up connection. She is also a popular moderator, teacher, clinical psychologist, speaker, and research scientist. Under Dr. Johnson's leadership as an essential designer, Emotionally Focused Couples, and Family Therapy (EFT) has showcased its potency in more than three decades of comrade inspected clinical research. Over the years, she has amassed many grants recognizing her impact in the advancement of EFT and her bountiful commitment to family treatment and grown-up reconciliation. In 2016, she scooped the award for Psychologist of the Year by APA. She has collected many awards for her selfless contribution to the Field of Couple & Family Therapy by AAMFT.
Click the button below to get mental health help now!
28. Claudia M. Gold MD
    Visit Claudia's Website
    Follow Claudia on Twitter
Having spent at least 25 years in the practice of general and social pediatrics, Claudia M. Gold now spends the bulk of her time in youth emotional health. She is the head of The Hello It's Me Project, a countrywide network-centered program aimed at solidifying connections among newborns and their parents (or guardians). Claudia Gold works with FIRST Steps Together as a chief clinician, a state-financed program for child-rearing and pregnant women with narcotic addiction. She also doubles up as an infant-parent psychological wellness expert at Berkshire's Volunteers in Medicine. In her time as the head of various institutions across America, Claudia M. Gold has composed numerous articles which avail for crowds of the twin guardians and experts around the world.
3. Counseling Psychologist
29. Roy Baumeister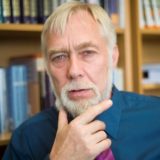 Roy F. Baumeister is one of the world's generally productive and compelling psychologist. Roy F. Baumeister is a counseling psychologist who is known for his work on the self, social rejection, belongingness, sexuality and sex differences, self-control, self-esteem, self-defeating behaviors, motivation, aggression, consciousness, and free will. He has published well over 500 scientific articles and more than 30 books.
30. Aisling Curtin
Aisling Curtin, MSc, is a certified counseling psychologist at Ireland's Psychologist Society. In addition to being chief of ACT Now Ireland, she owns an independent private practice. Curtin also counsels with a variety of associations to portray acknowledgment and care conventions. She shares her knowledge in many college-preparing programs and often attends workshops worldwide on sexuality resonating around care and acknowledgment. She serves as both ACT & FAP companion assessed coach. Curtin also authored 'Mindfulness and Acceptance for Gender and Sexual Minorities.'
4. Cognitive Psychologist
31. Steven Pinker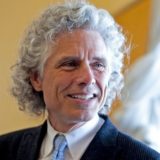 Visit Steven's Website
      Follow Steven on Twitter
      Follow Steven on Facebook
A Canadian-American national, Steven Pinker is a renowned author, cognitive scientist, and linguist. He is in Harvard University's Department of Psychology as a Johnstone Family Professor and is widely known for his support of the computational theory of mind and transformative brain research. So far, Steven Pinker has authored ten books and writes publications for famous magazines such as The Time, The Atlantic, and The New York Times. Pinker has collected several teaching awards at MIT and Harvard, eight honorary doctorates, and an array of prizes for his bestsellers: How the Mind Works, The Language Instinct, and many more.
32. Howard Gardner
   Visit Howard's Website
   Follow Howard on Twitter
Howard Gardner is the John H. and Elisabeth A. Hobbs Research Professor of Cognition and Education at the Harvard Graduate School of Education. He is also an adjunct professor of psychology at Harvard University. He is the senior director of Harvard Project Zero. Among numerous honors, Gardner received a MacArthur Prize Fellowship and a Fellowship from the John S. Guggenheim Memorial Foundation in 1981 and 2000, respectively. Howard Gardner's newest research undertaking is a large-scale national study documenting how different groups think about the goals of college and the value of a course of study emphasizing liberal arts and sciences.
33. Vilayanur Subramanian Ramachandran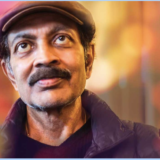 Ramachandran is Director of the Center for Brain and Cognition and Distinguished Professor with the Psychology Department and Neurosciences Program at the University of California, San Diego, and Adjunct Professor of Biology at the Salk Institute. Ramachandran's early work was on visual perception but he is best known for his experiments in behavioral neurology, which, despite their apparent simplicity, have profoundly influenced the way we think about the brain. He has been called "The Marco Polo of neuroscience" by Richard Dawkins and "The modern Paul Broca" by Nobel laureate Eric Kandel. Francis  Crick added " His patients are fascinating and his experiments both simple and ingenious"
TIME magazines designating him; " One of 100 most important people in the world." and the president of India awarded him the second-highest honorific title in India, the " Padma Bhushan".
34. Dr. Heidi Grant
Dr. Heidi Grant is a well-known social analyst who focuses on the study of inspiration and leadership from research to talks to writing. She is the Associate Director of the Motivation Science Learning at the University of Columbia and the Director of Research and Development for America Learning EYEY. In the years 2017 and 2019, Dr. Heidi was listed among Thinker's 50 Most Influential Management Thinkers in their universal half-year rankings. Currently, she is the Director of the NeuroLeadership Institute's Diversity & Bias Practice.
35. David D. Burns
Visit David's Website
 Follow David on Twitter
 Follow David on Facebook
David D. Burns is an associate professor emeritus at the Stanford University School of Medicine's Department of Psychiatry and Behavioral Sciences. Due to his insightful research on brain chemistry, Burns is a recipient of the A.E. Bennett accolade. Over the past decade, he has won many awards, including:
Distinguished Contribution to Psychology through the Media Award
National Association of Cognitive-Behavioral Therapists' Outstanding Contributions Award
Burns is the brains behind several best-selling books, including The Feeling Good Handbook and Feeling Good: The New Mood Therapy.
36. Gordan H. Bower
Having received his Ph. D. in learning theory from Yale in 1959, Dr. Gordon Bower was a practicing cognitive psychologist. His field of excellence was behavior modification, emotion, human memory, and language comprehension. Bower's main interests lie in areas, including language comprehension, social consciousness, and behavior modification. To underline DR. Gordon's success in the field of cognitive psychology, he was ranked number 42 in the list of exemplary psychologists of the 20th Century by the Review of General Psychology.
Book an appointment with our top psychologists!

37. Robert J. Sternberg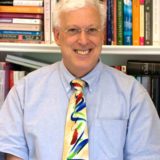 Robert J. Sternberg is an American psychometrician, psychologist, and Professor of Human Development at Cornell University. He is famed for the "triarchic theory of intelligence," a masterpiece delving into an extreme break away from the psychometric methodology which had dominated the investigation of human insight up to the time of the article's release. Instead, he called for a consistently formative, organic, and subjective methodology. Robert has amassed numerous accolades, including the 2003 APA's Achievement in Education Psychology award and the 1999 James McKeen Cattell award.
5. Authoritative Psychologist
38. Daniel Goleman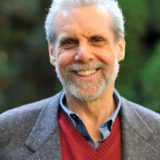 Follow Daniel on Twitter
  Follow Daniel on Facebook
Daniel Goleman is a celebrity psychologist and science journalist who often lectures to college students, science journalists, business audiences, and professional organizations. For close to 12 years, he wrote a column in The New York Times, where he reported about behavioral and brain sciences. He is the author behind the best-seller- Emotional Intelligence. Goleman's contribution to society as a science journalist earned him a furor of personal accolades, including the American Psychological Association's Lifetime Career Award. He was also a Fellow of the American Association for the Advancement of Science. The recognition was due to his enormous contribution to communicating science to citizens.
39. Dr. Keely Kolmes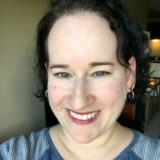 Dr. Keely Kolmes works as an authorized psychologist in California. Her passion for public service is apparent through her roles in numerous boards and committees. Dr. Kolmes is also the founder and CEO of Open Minds, an organization for psychotherapists advocating for gender and sexual diversity. Recently, The California Psychological Association nominated her on APA's Council of Representative (2017-2020) as their state representative. She has plenty of experience in psychotherapy. Her passion lies in online issues and sexual diversity.
40. Tara Brach
 Follow Tara on Twitter
 Follow Tara on Facebook
An American Psychologist and author, Tara Brach, is a staunch campaigner of Buddhist meditation. Founder and guiding teacher of Washington's Insight Meditation Community, Dr. Branch also tutors her Wednesday conventions in Bethesda, Maryland. Her teachings are spiritually enchanting. They blend Eastern Spiritual Practices and Western psychology while remaining mindful of your inner life, and wholesome, compassionate interaction with the world. You can guess the result- a unique voice in Western Buddhism, which offers a witty and empathetic approach to liberating yourself and the entire society from affliction.
41. Paul Bloom
Paul Bloom is an American-Canadian psychologist. His work at Yale is revolutionary. Bloom is the Brooks and Suzanne Reagan professor of brain research and subjective sciences at the university. More so, his exploration targets both young people and adults in a bid to investigate how you comprehend the social and physical world. The spotlight sheds light on aspects such as craftsmanship, fiction, language, immense quality, and religion. His scientific publications have appeared in famous outlets such as The Guardian, New York Times, and many more.
42. Kelly McGonigal
        Visit Kelly's Website
        Follow Kelly on Twitter
        Follow Kelly on Facebook
Kelly McGonigal is an author, educator, and psychologist. Just like many people around the globe, she believes that science and stories intertwin in that they are crucial in inspiring self-understanding, drawing empathy for others, and connecting with a broader sense of general humanity. McGonigal's latest book, The Joy of Movement, dissects how physical exercise can be the perfect antidote to modern pandemics of anxiety, depression, and loneliness. She's particularly interested in examining research from psychological publications into practical strengths in personal success, wellness, and happiness.
43. Dr. Jeremy Dean
Jeremy Dean, Ph.D., is an accomplished psychologist. He is also the founder and author of PsyBlog. He earned a doctorate, an MSc in Research Methods in Psychology, and a Post Graduate Diploma in Psychology from University College London. For over a decade and a half, Dr. Dean has written widely about scientific research on his blog, PsyBlog. The platform deals with a wide range of issues with a particular focus on peer-investigated science. Psyblog attempts to give knowledge about the functioning of the human brain, emotional wellness, insight, personal development, satisfaction, learning, and memory. Since its inception in 2004, PsyBlog continues to amass millions of fans around the world by being a leading source of scientific research.
44. Richard Davidson
        Visit Richard's Website
        Follow Richard on Twitter
        Follow Richard on Facebook
Richard Davidson is a professor of psychiatry and psychology at the University of Wisconsin- Madison. He is also the founder and head of the Center of Healthy Minds. Davidson is best known for his blockbuster work studying brain function and emotion. A confidante and ally of the Dalai Lama, he is a renowned speaker, leading conversations in global conventions such as the World Economic Forum. In 2006, Time Magazine ranked him among the Top-100 Most Influential People in the World.
45. Todd Kashdan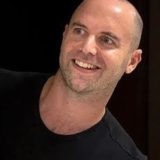 Todd Kashdan is a professor, public orator, and psychologist. Way back in 2004, he received a Ph.D. in clinical psychology after publishing over 200 peer-review journal articles. His write-ups focused on the most effective method to empower and sustain joy and relevance throughout day-to-day life. Topics on improvement and quality use, care, stress and nervousness, self-guidance, social connections, and appreciation were his other majors. Todd's tremendous impact in the field of science was recognized in 2013 and 2012 when he scooped the Distinguished Scientific Award for Early Career Contribution to Psychology from APA and International Society for the Quality of Life's Distinguished Research Fellow Award respectively.
46. Dr. Alicia H Clark
 Visit Dr. Alicia's Website
Follow Dr. Alicia on Twitter
Follow Dr. Alicia on Facebook
A practicing psychologist in Washington, Dr. Alicia H. Clark, is committed to solving psychological issues amongst families, territory experts, and understudies. She was once named one of Washington's top practitioners by Washingtonian Magazine. Dr. Clark invests her knowledge to help customers to not only face and tackle stressors and tensions in their lives but also survive in the world with many inequalities. She boasts over 25 years of experience and, within that period, helped thousands of patients.
Click the button below to get mental health help from the top rated psychologists in town!
47. Lisa Feldman Barrett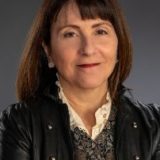 Dr. Lisa Barrett is a distinguished professor of Psychology at Northeastern University, where her main focus is on effective science. Additionally, she is the director of the Interdisciplinary Affective Science Laboratory. Alongside James Russell, she founded the journal Emotion Review and acted in the capacity of editor-in-chief.
Dr. Lisa Fieldman is a recipient of the Pioneer Award from the National Institutes of Health Director for her pacesetting research on brain emotion. With over 200 peer-reviewed scientific articles making appearances in Nature Neuroscience, Science, and other top-slate journals, Dr. Lisa continues to contribute immensely to cognitive neuroscience and psychology.
48. Alison Gopnik
A professor of psychology and associate professor of psychology at Berkeley's University of California, Alison Gopnik is a well-known figure in the field of cognitive science. Her wealth of knowledge is undoubted, particularly in the study of child development and learning. Alison received her BABA from McGill University and her doctorate from Oxford University. From 1988 when she started teaching, Gopnik authored numerous best-selling books. To cap it off, she is the writer of over 100 critically acclaimed scientific articles.
49. Laura R. Silberstein
Laura Silberstein is an authorized psychologist in New Jersey and New York. She boasts advanced training in evidence-based therapies (ACT, CBT, DBT, and CFT) for teenagers and adults. Currently, Luara is the Director of The Center for Mindfulness and Compassion Focused Therapy in the city of New York. She also serves as an assistant adjunct professor consultant at Yeshiva University's Ferkauf School of Psychology. Dr. Silberstein delivers talks on therapy and compassion in New York and globally.
50. Dr. Christia Brown
Most of you know her as Christia Spears Brown. She is a renowned author and American Psychologist. Dr. Brown is an associate head of social psychology and development at Kentucky College of Arts and Sciences, where she also doubles up as a professor of psychology. Additionally, Dr. Christia serves as the University of Kentucky's Director of Center for Equality and Social Justice. Her areas of practice and study revolve around kids. Such include how children get sex and racial separation, and how generalizations and segregations impact their lives. As a constituent of her explorations on sex dispersal, she likewise navigates through the acknowledgment and execution of lewd behavior among teenagers. Her studies get finances from the Foundation for Child Development.
51. Stuart Vyse
Stuart Vyse is a certified American psychologist. His specialty is the belief in superstitions and critical reasoning. He is also an award-winning author, speaker, and teacher. Being an expert in superstitious behavior, Stuart Vyse gets interviewed by the press and invited to speak in conventions.
Dr. Stuart has contributed to several popular journals, including the Los Angeles Times, the New York Times, and The Washington Post. He doubles up as an expert in irrational and superstition behavior. His book, 'Believing in Magic: The Psychology of Superstition,' won the APA's William James Book Award.
52. Dr. Natalie Feinblatt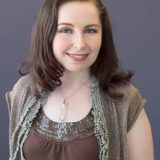 Visit Dr. Natalie's Website
 Follow Dr. Natalie on Twitter
 Follow Dr. Natalie on Facebook
A licensed clinical psychologist in Los Angeles, Dr. Feinblatt offers addiction treatment and therapeutic care to adult persons. Her specialized approach not only helps individuals feel grounded but also centered—her career spans over 15 years, a period when she proved helpful to thousands of psychotic patients. Dr. Natalie is famous for instilling hope into people and guiding them into the path of light. Additionally, her therapeutic resonates around sobriety and trauma. With over 15 years of experience, she continues her private practice in LA.
53. Dr. Robert W. Firestone
An accomplished artist, author, and psychologist, Dr. Robert Firestone is a man of concrete scientific theories. He crafted a body of written work that resonates around the concept that defenses created by persons in life tend to obstruct the individualization process, frequently impair your ability to maintain intimate adult relations, and can even have severe impacts on your children.
The fundamental emphasis of Dr. Firestone's theoretical concepts has centered on the study of psychotherapy resistance. It also combines an intriguing blend of existential and psychoanalytic ideas. Therefore, you can refer to his body of work as a holistic 'paradigm' of what it means to be fully human. All in all, Dr. Robert remains an invaluable contributor to the field of psychology.
54. Dr. Vivien Sabel
Dr. Sabel is a proficient clinical supervisor and integrative relational psychotherapist. She once served as Scarborough Psychotherapy Training Institute's Programme Leader on the Master Level Integrative Training Course. During her tenure, Vivien worked as a relational psychotherapist boasting over eight years of clinical supervisory experience. She utilizes her experiential and academic 'tool kit' in multiple ways to help children, couples, and adults for face-to-face psychotherapy. Her other areas of interest include obsessions, mental-health issues, spirituality, supervision, transgender, and workplace counseling.
55. Ian Parker
Ian Parker is a consult in psychoanalysis and a critical psychologist as well as a researcher and supervisor. He serves as co-director of the Discourse Unit (alongside Erica Burman), member of the Asylum Magazine editorial collective, Managing Editor of Annual Review of Critical Psychology, a supporter of the Fourth International, and Secretary of Manchester Psychoanalytic Matrix. He is author or co-author of over 20 books that have been published in over 14 languages. Currently, he is the managing editor of the Critical Psychologist's Annual Review.
Book an appointment with EZCare Clinic and talk to the top psychologist of our clinic!

56. Erica Burman
Most of you know her as a 'tough' feminist. However, her work across multiple scientific fields is exceptional. She is a discourse analyst, therapist, and psychologist. Burman also doubles up as a youth specialist and women activist. As an administrator and advisor, she centers on inquiries of race, class, and sex imbalances, especially relating to emotional wellbeing, mental disturbances, and issues cutting across relational and state brutality. Similarly, Erica Burman is an authorized Group Analyst.
57. Jonathan Seth Kellerman
An Edgar-and-Anthony Award winner, Jonathan Seth is an American psychologist and writer. He is best known for mystery novels, including an intriguing character Alex Delaware- a child psychologist who works for the Police Department at Los Angeles, CA. His first book, 'When the Bough Breaks,' became New York Times bestseller in 1985. He currently serves as a distinguished member of the Mystery Writers of America, American Psychological Association, and the Author's Guild. Marquis Who's Who listed him as a notable writer, educator, and pediatric psychologist.
58. Harlene Anderson
Harlene is well-known globally as the pacesetter for postmodern social development learned shared dialogue practice. Originally produced for use emotional wellness structures and families, Harlene Anderson's ideology depicted competence in sensitizing efficient critical thinking, expanding skill, and thinking. Additionally, her paradigm proved proficient in attaining consistent results inside associations, training, research, organizations, and personal daily existence.
As a creative mastermind, advisor, idealist, mentor, and instructor, she distributes her scientific devices throughout the world to help individuals capitalize on opportunities and surprising outcomes for their customers, affiliates, and themselves. She epitomizes her faith in continued learning as a durable procedure, empowering people to be genuine, curious, imaginative, and open to the endless opportunities for originality in themselves and others.
59. Richard Wiseman
A Professor at the University of Hertfordshire in the UK, Richard J. Wiseman, centers on Public Understanding of Psychology. He is the author of a couple of best-selling psychology books translated to over thirty languages. Additionally, Richard is the brains behind three blockbusters: 59 Seconds, The Luck Factor, Quirkology, and delivered keynotes to popular organizations, for instance, Microsoft & Google. Wiseman's books regularly appear in the media. The American Scientist column dubbed him as 'one of the most innovative and interesting experimental psychologists in the globe.' He holds United Kingdom's only Professorship at the University of Hertfordshire's Public Understanding of Psychology.
60. Stephen P. Hinshaw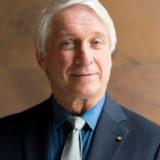 Stephen Hinshaw is Professor of Psychology at UC Berkeley, where he was Department Chair from 2004-2011, and Professor of Psychiatry and Vice-Chair for Child and Adolescent Psychology at UC San Francisco. He has authored over 360 articles and chapters plus 12 books, including most recently Another Kind of Madness: A Journey through the Stigma and Hope of Mental Illness (St. Martin's, 2017), which received the Best Book award in Memoir/Autobiography from American BookFest in 2018. His international awards include the James McKeen Cattell Award from the Association for Psychological Science (2016), the Distinguished Scientific Contributions to Child Development Award from the Society for Research in Child Development (2017); the Ruane Prize for Outstanding Achievement in Child and Adolescent Psychiatric Research (2019); and the Distinguished Scientific Contributions Award from the American Psychological Association (2020). His work has been featured regularly in the media, including the New York Times, Washington Post, Huffington Post, Wall Street Journal, Today Show, CBS Evening News, ABC World News Tonight, CNN, and many more.
Click the button below to get mental health help from the famous psychologists today!
61. Daniel Kahneman
A 2002 Nobel Prize winner in Economic Science, Daniel Kahneman is an American-Israeli Economist and Psychologist. He is prominent for his insights on the brain of the science of dynamic and judgment, likewise for social financing. Kahneman is a recipient of several significant honors for his work, including:
American Psychological Society's Distinguished Scientific Contribution Accolade
Lifetime Achievement Award from the American Psychological Association
In 2011, International Strategy Magazine listed Daniel Kahneman in its rundown of propelling worldwide masterminds.
62. Hans-Werner Gessmann
Follow Hans-Werner on Facebook
Founder of Humanistic psychodrama, Hans-Werner is a German psychologist and university lecturer in Russia. More so, he ranks as one of the world's most proficient psychotherapists. Hans-Werner showcases his clinical brain research at the legislature of
Nekrassov University Kostroma, where he doubles up as the International Center for Clinical Psychology and Psychotherapy's executive.
Since 2013 Gessmann has been a visiting professor at the State University of Smolensk. He has gathered international accolades, including 2014's International Institute of Information, in honor of P.A. Stolypin.
63. Dr. Michelle Drouin
 Follow Dr. Michelle on Twitter
  Follow Dr. Michelle on Facebook
Dr. Drouin is an educator, psychologist, and a universally acknowledged speaker. She holds a BABA from Cornel University and a Ph.D. from the University of Oxford. Dr. Michelle is a contributor to internet-based life, web connections, and sexting. Her examination of cell-phone compulsion in the areas of web-based social networking and sexting attracted a global audience. Dr. Drouin is a familiar interviewee for magazines, papers, TVTV, and radio. Her other role is specialty witness. Currently, Dr. Drouin serves as Fort Wayne Purdue University's Professor of Psychology.
6. Practiced Psychiatrist
64. Dr. Judith Orloff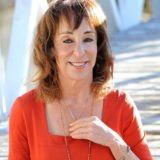 Member of the psychiatric clinical faculty at UCLA, Dr. Judith Orloff, is a seasoned psychiatrist. She obtained her medical degree in the School of Medicine at the University of Southern California and finalized her residency at UCLA. As a best-selling author in New York, her work consistently features in New York Magazine, Wall Street Journal, Self, Cosmo, O Magazine, Forbes, Teen Vogue, Washington Times, New York Post, USA Today, Newsweek, and Scientific American. Dr. Orloff treats and empathizes with sensitive individuals in her LA-based private practice.
Book an appointment with us!

65. Norman Rosenthal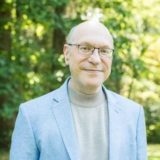 No psychiatrist comes close to Norman Rosenthal is terms of pure fame. He is a top-notch author best known for his uplifting insights and innovative scientific research. An open speaker, Norman, treats people with all kinds of emotional, health, and psychiatric issues in a career spanning 30 years. Currently, he ranks as one of the best doctors in America and serves at the Georgetown University School of Medicine as a clinical professor. He is also a renowned researcher attributed to the groundbreaking description of Seasonal Affective Disorder (SAD).
66. Daniel Amen
Daniel Gregory Amen is an American psychiatrist and brain disorder therapist. He is the director of the Amen Clinics. As of 2012, Daniel Amen is New York 5 times best selling author. He has constructed a gainful business around the utilization of SPECT imaging for indicated demonstrative purposes.
67. Mary Cannon
Mary Cannon is best known for her study for mental illness in young individuals and risk factors that are involved. She is an Irish psychiatrist and research scientist. She is a professor of Psychiatric Epidemiology and Youth Mental Health. Marry Cannon is among the most exceptionally cited scientists in the world. She has received the Royal Academy of Medicine in Ireland's "Doctors Award" for Psychiatry.
68. Dr. Hans Steiner
Dr. Hans Steiner is a psychiatrist and Professor Emeritus at The Stanford University School of Medicine, Department of Psychiatry, he also teaches Stanford undergraduates, graduate students, and students in the Continuing Studies Program. He is the founder and director of the Pegasus Physician Writers at Stanford, a group of doctors who write creatively. He provides clinical and forensic consultation and evaluation. He serves and helps children, adolescents, and adult psychiatrist problems. Dr. Steiner also maintains a private practice in Palo Alto, CA.
Click the button below to get mental health help now!
69. Keith Ablow
Keith Ablow practiced psychiatry for more than 25 years before building up his own groundbreaking life training, tutoring and profound advising framework. Keith Ablow helped thousands of adults and adolescents across the United States, in Europe and in Asia, including CEOs, elected officials, professional athletes, and world-renowned artists. His training focuses on how to defeat issues with uneasiness, state of mind, confidence, concentration or correspondence, characterize and grasp center gifts, endure (and really flourish) during emergencies, regardless of how goal-oriented how to accomplish genuine objectives.
70. Dr. James Baker
Dr. James Baker is a renowned practiced psychiatrist. Dr. Baker has over thirty years of experience in the field of mental health care and he fully understands how to give empathetic and secret mental consideration to children, adolescents, and adults. He is board-certified in general psychiatry and also in child psychiatry.
71. Irvin D. Yalom
Irvin David Yalom is an American existential psychiatrist who is an emeritus professor of psychiatry at Stanford University, as well as an author of both fiction and nonfiction.
72. The Rev. Dr. Lisa Fortuna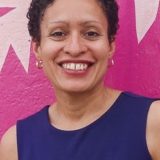 Lisa Fortuna, MD, MPH is the Chief of Psychiatry and Vice-Chair at Zuckerberg San Francisco General Hospital/UCSF and Associate Professor of Clinical Psychiatry. She has been an investigator on several National Institutes of Health and foundation-funded studies of Latino and immigrant mental health, integrated care, access to care including a principal investigator of an NIMH funded R01 aimed at optimizing family navigation for addressing child behavioral health in primary care and a Patient-Centered Outcome Research Institute (PCORI) funded multi-site large pragmatic trial on the treatment of childhood anxiety comparing face to face vs. digitally delivered CBT in English and Spanish called Kids FACE FEARS. Her areas of expertise are child and adolescent psychiatry, treatment and research on PTSD across the lifespan, immigrant mental health and disparities/ access to care including digital intervention research.
7. Social Psychologist
73. Jonathan Haidt
An American social psychologist Jonathan David Haidt is a Professor of Ethical Leadership at New York University's Stern School of Business. He is an author and Haidt's research focuses on the psychology of morality and moral emotions. He was named a "top 100 global thinker" in 2012 by Foreign Policy magazine, and one of the 65 "World Thinkers of 2013" by Prospect magazine.
74. Amy J.C. Cuddy
Dr. Amy Cuddy is an American social psychologist.  She is the bestselling author and award-winning Harvard lecturer. Amy Cuddy is an expert on the behavioral science of power, presence, and prejudice and known for her promotion of 'power posing'. She has been awarded many times and is listed as '50 Women Who Are Changing the World, Business Insider'.
75. Daniel Gilbert
American social psychologist Daniel Todd Gilbert is known for his research on affective forecasting with Timothy Wilson of the University of Virginia. Daniel Gilbert is also a writer and he is the Edgar Pierce Professor of Psychology at Harvard University.
76. Jennifer Aaker
Jennifer Aaker is an American social psychologist, author, and General Atlantic Professor of Marketing at the Stanford Graduate School of Business. Jennifer Aaker studies concentrate on how time can be utilized to make importance in offbeat manners, and how innovation can be applied to separate hindrances not effectively broken head-on.
77. Aleks Krotoski
Aleksandra Krystyna Theresa "Aleks" Krotoski is a social psychologist. She is a Polish-American broadcaster and journalist. Aleks Krotoski is a resident of the United Kingdom and writes about technology and interactivity. She contributes to guardian.co.uk and weekly presents The Guardian podcast Tech.
78. Elliot Aronson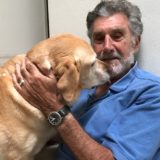 Elliot Aronson is an American psychologist who has taught at Harvard University, the University of Minnesota, the University of Texas, the University of California at Santa Cruz, and Stanford University. Elliot Aronson has completed tests on the hypothesis of intellectual cacophony and developed the Jigsaw Classroom, a helpful showing method that encourages learning while at the same time lessening interethnic threatening vibe and bias.
Book an appointment with our mental health experts now!

79. Adam Galinsky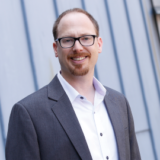 Adam Daniel Galinsky is an American social psychologist known for his exploration on administration, power, arrangements, dynamic, assorted variety, and morals. He is Vikram S. Pandit Professor of Business and Chair of Management Division at Columbia Business School.
80. Dominic Abrams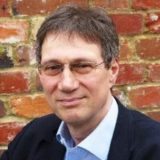 Dominic Abrams, FBA is a Professor of Social Psychology and the Director of the Center for the Study of Group Processes in the School of Psychology at the University of Kent. His exploration looks at bias, separation, social mentalities and social change over the existing course.
81. Stephen D. Reicher
Stephen David Reicher FBA FRSE is a Professor of Social Psychology at the University of St Andrews. He was formerly head of the School of Psychology. Reicher got the British Psychological Society's Award for Excellence in the Teaching of Psychology for his work on the TV narrative, which is said to have "changed [the] fundamental comprehension of how gatherings and force work." The outcomes have been distributed in coursebooks just as logical diaries. Reicher is at present a Fellow of the Royal Society of Edinburgh.
8. Licensed clinical social worker
82. Julie de Azevedo Hanks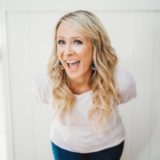 Julie de Azevedo Hanks, Ph.D., LCSW is an authorized clinical social worker and psychotherapist with 28 years of experience gaining practical experience in ladies' enthusiastic wellbeing and connections. She is an associate educator of social work at Utah Valley University. Dr. Hanks is the originator and chief of Wasatch Family Therapy, an outpatient treatment facility in Cottonwood Heights and Bountiful, UT. She is a writer of The Burnout Cure and The Assertiveness Guide for Women, a blogger, a neighborhood and national media supporter, an online influencer, a private practice expert, and honor winning performing songwriter.
9. Relationship Therapist
83. Peggy Pace
Peggy Pace is a contemporary marriage and family therapist who developed Lifespan Integration to treat childhood trauma. In 2003, Peggy Pace distributed the primary version of her book, Lifespan Integration: Connecting Ego States through Time. In her book Pace portrays the new remedial strategy which she created through her work with her customers. Pace initially planned Lifespan Integration treatment for grown-up overcomers of youth misuse or disregard. She before long found that LI treatment encourages quick recuperating in individuals all things considered, and is viable with a wide scope of helpful issues. Since 2004, Pace has been preparing advisors all through the US and Western Europe. Right now (2015), in excess of 2000 advisors worldwide have been prepared in Lifespan Integration.
84. Amy McManus
Amy McManus is a relationship therapist in Los Angeles who works with individuals and couples on managing their stress and improving their relationships. She has been quoted in The Washington Post, Psychology Today, US News and World Report, Forbes, Readers' Digest, and many others.
85. Susan Quilliam
Susan Quilliam is a relationship psychologist. For over thirty years she has been using her psychology skills to help people have the best relationship they can possibly have. Susan Quilliam makes sure to bring happiness in personal relationships. She works as an advice columnist, writer, broadcaster, consultant, mentor, and coach.
10. Evolutionary Psychologist
86. Geoffrey F. Miller
Geoffrey F. Miller is an American evolutionary psychologist. He is an associate professor of psychology at the University of New Mexico who has researched sexual selection in human evolution. More than 50 peer-reviewed journal articles and book chapters Miller is said to be the author or co-author.
87. Dr. Steve Stewart-Williams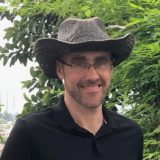 Dr. Steve Stewart-Williams serves as an associate professor of psychology at Nottingham University Malaysia Campus. His research centered around the idea that theories from evolutionary biology can shed light on human psychology. Dr. Steve's interest lies in the evolutionary origins of altruistic behavior and human sex differences. He also has a long-standing interest in the philosophical implications of evolutionary theory.
88. Diana Santos Fleischman
Diana Santos Fleischman is an evolutionary psychologist at the University of Portsmouth. Her interest areas are hormonal influences on behavior, human sexuality, disgust, and, recently, the interface of evolutionary psychology and behaviorism.
Click the button below to get mental health help now!
89. Robert  Trivers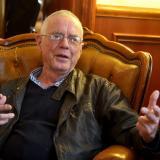 Professor. Robert Trivers has been classified as "one of the most compelling transformative scholars since Charles Darwin." Currently Distinguished Professor of Anthropology and Biological Sciences at Rutgers University, he has additionally been touted by Steven Pinker for rousing "an amazing measure of research and discourse in brain research and science."
To justify this applause, Trivers has contributed four significant speculations to his field: proportional charitableness, sex proportion assurance, parent-posterity struggle, and parental venture. Truth be told, he is credited with having set out the very foundation for sociobiology. In 2007 Trivers got the Crafoord Prize in biosciences for his investigation of contention, social development, and collaboration.
90. Mark Van Vugut
Mark Vugut expertise lies in the field of evolutionary and biological approaches to social and organizational behavior. His interest lies in how evolutionary theory can be applied to understand group dynamics, organizational behavior, leadership, status, power, conflict and cooperation, and intergroup relations.
91. David M. Buss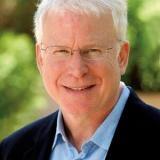 David M. Buss is an American evolutionary psychologist at the University of Texas at Austin notable for his studies on mate determination, strategies of mate fascination, betrayal, strategies of mate maintenance, strategies of mate poaching, and the mating feelings of desire, desire, and love. It won't be wrong to say David Buss is one of the founders of the field of evolutionary psychology.
11. Behavioral psychologist
92. Jo Hemmings
Jo Hemmings is a Behavioural Psychologist and a registered member of the British Psychological Society (BPS); the British Association for Behavioural & Cognitive Psychotherapies (BABCP) and the Association of Clinical Psychologists (ACP). She is also an Accredited Coach with the Association for Coaching (AOC). She specializes in media and celebrity analysis as well as being a dating and relationship coach and TV and radio personality. She was voted Dating Expert of the Year at the UK Dating Awards in 2016.
12. Personality Psychologist
93. Glenn D Wilson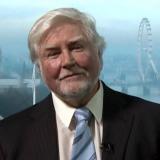 Glenn Daniel Wilson is a psychologist most popular for his work on demeanor and character estimation, sexual fascination, deviation and brokenness, accomplice similarity, and brain science applied to perform expressions.
Book an appointment with our mental health experts!

94. Philip Zimbardo
Philip George Zimbardo is an American clinician and a teacher emeritus at Stanford University. He got known for his 1971 Stanford jail test, which was later seriously scrutinized for both moral and logical reasons.
95. Marsha M. Linehan
Marsha M. Linehan is an American therapist and creator. She is the maker of rationalistic conduct treatment, a sort of psychotherapy that consolidates social science with Buddhist ideas like acknowledgment and care.
96. Jerome Kagan
Jerome Kagan is an American therapist, and Daniel and Amy Starch Research Professor of Psychology, Emeritus at Harvard University, and co-personnel at the New England Complex Systems Institute. He is one of the key pioneers of formative brain science.
Kagan has demonstrated that a newborn child's "disposition" is very steady after some time, in that specific practices in outset are prescient of certain other standards of conduct in adolescence. He accomplished broad work on demeanor and gave knowledge on feelings. Kagan was recorded as the 22nd most prominent therapist of the twentieth century, simply above Carl Jung.
97. Robert Hogan
Robert Hogan is an American psychologist known for his advancements in personality testing and is a worldwide expert on character appraisal, administration, and authoritative adequacy. Dr. Hogan was ranked among the greatest top five personality psychologists.
98. Drew Western
Drew Westen is an educator in the Departments of Psychology and Psychiatry at Emory University in Atlanta, Georgia; the organizer of Westen Strategies, LLC, a key informing counseling firm to charities and political associations; and an author.
99. Lewis Goldberg
 Follow Lewis on Google Scholar
Lewis R. Goldberg is an American personality psychologist and an educator emeritus at the University of Oregon. He is firmly connected with the lexical theory that any socially significant character trademark will be spoken to in the language of that culture.
100. Sandra Dupont
Sandra Dupont helps parents to comprehend the problems teens face today and support their kids to successfully understand the adolescent years. Sandra is a licensed family and marriage therapist. To empower shy and creative adolescent her expertise lies in.
Click the button below to get mental health help now!
If you are struggling with any mental illness, then visit  EzCare Clinic today. Experienced counselors here can work with you to learn coping techniques with proven success. Make an appointment today!