Top 25 Inspirational Stories of Famous People With ADHD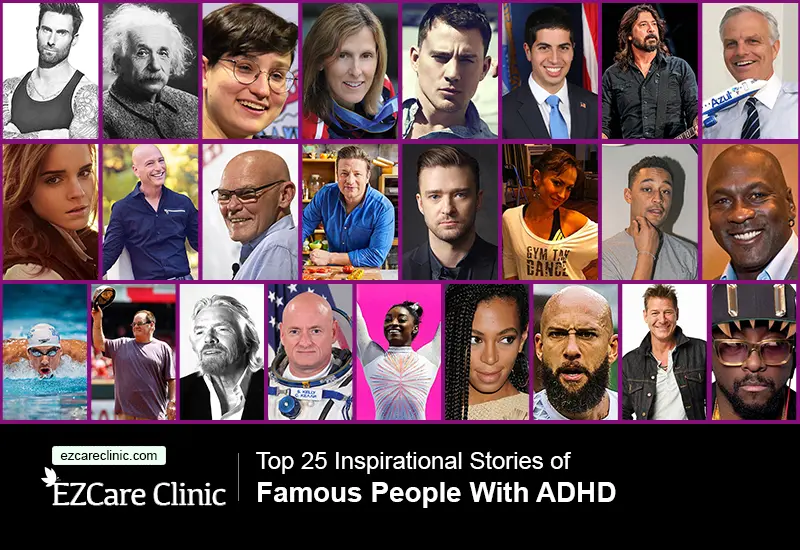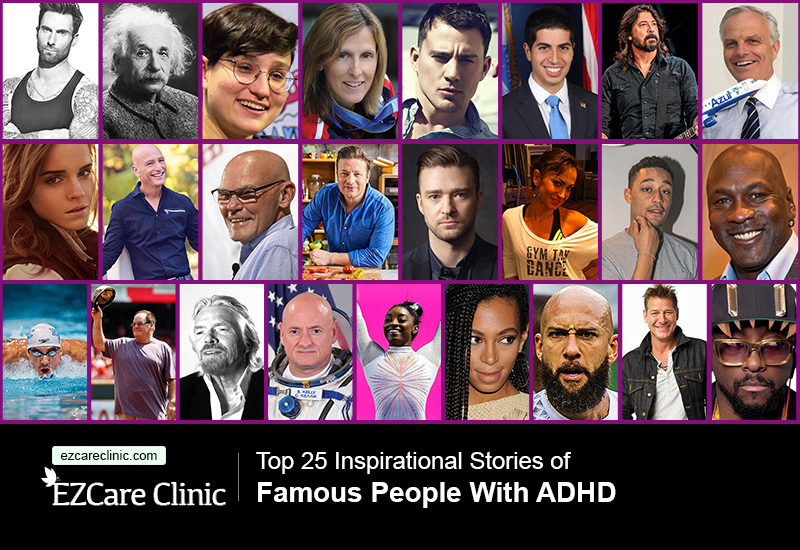 At the top of the list of the most common neurodevelopmental disorders is attention deficit hyperactivity disorder (ADHD).
While ADHD does present significant challenges to those who have it, it doesn't mean they are limited in potential. Instead, it means they might just have to work a little harder to achieve their goals.
An often overlooked fact is that some of the most successful people in the world have been diagnosed with ADHD/ADD and didn't let it limit their potential.
Click the button below to get a complete ADHD diagnosis.
If you or a family member has ADHD or ADD, the following inspirational stories of 25 famous people with ADHD might serve as a foundation for achieving your own success.
1. Michael Phelps – Rode the Wave of ADHD to Break Olympic Medal Record
Number one on our list of famous people with ADHD is Michael Phelps. He is considered one of the best swimmers in the world and is the greatest Olympic swimmer in the history of the games.
Phelps has won the title of World Swimmer of the Year seven times and the American Swimmer of the Year Award nine times. 
His accomplishments don't end here. He is best known for breaking the record for winning the most Olympic gold medals, with a total of 22 medals overall.
Diagnosed with ADHD at age 9, Phelps couldn't sit through a class without fidgeting.
In his book Beneath the Surface: My Story, he described his childhood as "I spoke too quickly and wouldn't look people in the eye when they talked to me. Phelps says, I simply couldn't sit still, because it was difficult for me to focus on one thing at a time. I have to be in the middle of everything."
He also had to suffer from emotional turmoil as his parents divorced at age 7. Phelps took medication to battle his ADHD symptoms for several years. However, at 13, he decided to stop taking his medication. Instead, he chose to apply his mind to control his behavior and focus.
His passion for swimming helped him cope with his symptoms and excel in life.
With his exceptional journey, Phelps has motivated countless others struggling with ADHD.
His message to children with ADHD is "If I could go back in time and tell my younger self something; I would tell him to believe what's in his heart and never give up. It's something that changed my life. I'm thankful it happened. And I am thankful that I am how I am. I look at myself every day, and I am so proud and so happy with who I am."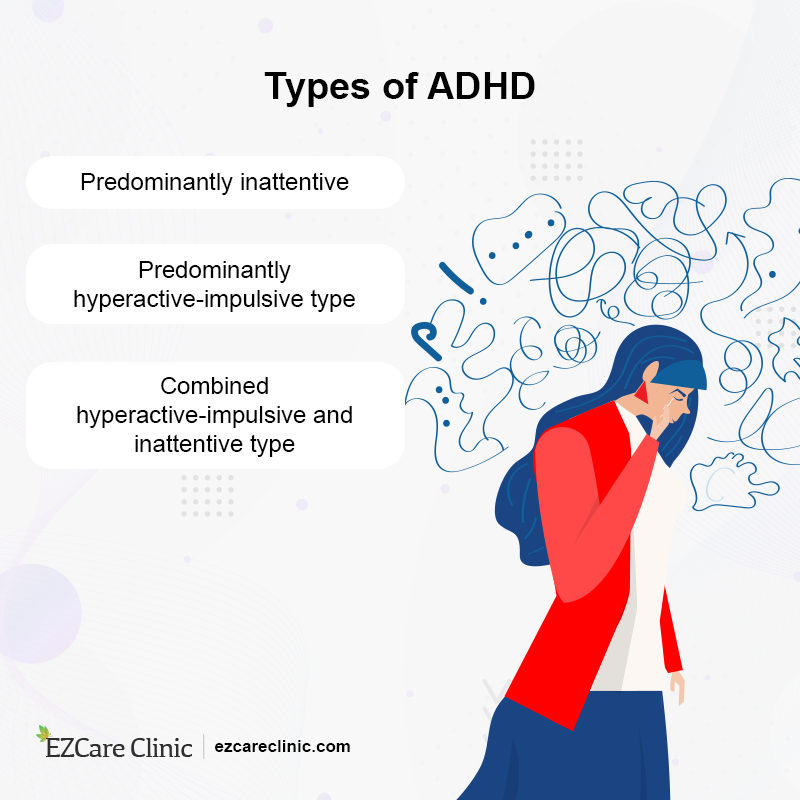 2. Howie Mandel – Battles ADHD and OCD in His Journey to Fame
Howie Mandel is a famous Canadian and television celebrity. He grew up with ADHD and obsessive-compulsive disorder (OCD) before the medical community officially named them.
Mandel describes his upbringing as being plagued by the symptoms of these disorders as, "When I was growing up in the 1960s, my symptoms didn't have a name. So, in my case, they were called Howie."
Mandel was later diagnosed with ADHD and OCD as an adult. He always had a problem sitting still and paying attention for a long time. After his diagnosis, even though feeling devastated, he decided it was never too late to cope with his disorder.
Mandel admits it wasn't easy for him to do scripted shows because his disorder made it difficult for him to read and write the script.
However, he constantly motivated himself by saying, It's challenging, but I can do it. He credits his family's support in his success in managing his ADHD and OCD symptoms.
Today, as an America's Got Talent host, Mandel is a big advocate of mental health. He takes medication and goes to therapy to help him deal with his disorders.
He offers the following advice to others:
"Mental health isn't one answer for everyone. Everybody has his brain and body chemistry, and what works for me may not work for you. Managing symptoms is a lifetime commitment. Certain treatments that worked for me a few years back don't work now. You have to be willing to experiment. If one thing doesn't work, another will. There are alternatives, and there are answers." 
3. Karina Smirnoff – Famous Dancer Channels Her ADHD Energy into Dancing
Karina Smirnoff is a professional ballroom dancer featured on the popular television show Dancing with the Stars.
She is a five-time U.S. National Champion and Asian Open Champion. She is also the first woman to ever make the British Professional Finals with three different partners.
Smirnoff was diagnosed with ADHD in 2009 after suffering from its symptoms of:
Inattention

Hyperactivity

Impulsivity 
Her parents tried almost anything and everything to improve her condition.
Do you really have ADHD symptoms? Click the button below to get your ADHD symptoms under control.
They enrolled her in activities that interested her to address her inattention and to provide an outlet for hyperactivity.
The activities include:
Ballet

Gymnastics

Skating
After her diagnosis, Smirnoff didn't let her symptoms dominate her. She is now a strong advocate of mental health. As an adult with ADHD, she firmly believes that an individual with ADHD can still live a normal and fulfilling life.
Smirnoff's message to other ADHD patients is:
"After diagnosis, I realized that having tools—such as medication and organizational strategies—would help manage my symptoms. So, in addition to recommending strategies, such as taking breaks during rehearsals, my doctor prescribed medication as part of my ADHD treatment plan. Like most adults, my schedule is hectic. But with improvement in my ADHD symptoms, I can focus on finishing what I start."
4. Solange Knowles – Celebrity Singer and Songwriter Twice Diagnosed with ADHD 
Solange Knowles is a multi-talented celebrity known for being a:
Singer

Songwriter

Performance artist

Actress
She is also the younger sister of the world-famous singer Beyonce.
After receiving her first ADHD diagnosis, Knowles refused to believe that she had ADHD and remained skeptical until she got a second opinion.
In one of her interviews, Knowles explains:
"I was diagnosed with ADHD twice, I didn't believe the first doctor who told me, and I had a whole theory that ADHD was just something they invented to make you pay for medicine, but then the second doctor told me I had it."
In another interview, she said that people think she is high even when she is acting sober because of her high level of energy and sporadic speech.
Knowles has become an outspoken advocate for ADHD, mainly because of the low rates of diagnosis in black children and concerns about the school-to-prison pipeline.
5. Simone Biles – Famous American Gymnast Is Not Ashamed to Own Her ADHD
Simone Biles is widely known as the Olympic champion who dominated the sport of gymnastics during the 2016 Rio Olympics. She is the first female since the 1970s to win four consecutive all-around titles. But her achievements don't end here.
She also has completed and won 14 championship medals.
Biles was diagnosed with ADHD at a young age. It wasn't until a hacker leaked her confidential reports about her use of prescription drugs that she publicly announced that she had ADHD.
The gymnastic powerhouse let the world know about her ADHD by stating, "I have ADHD, and I have taken medicines for it since I was a kid."
Like a boss lady, she owns her ADHD. Biles also addressed her fans and followers on Twitter for not stigmatizing the condition by saying, "Having ADHD and taking medicine for it is nothing to be ashamed of, nothing that I am afraid to let people know." 
6. Ty Pennington – Famous TV Host Talks About His Lifelong Battle With ADHD
Ty Pennington was a famous face on TV shows throughout the 2000s. He is most popularly known for changing people's lives with his energetic personality on Extreme Makeover: Home Edition.
Pennington was very hyper as a child and was given antihistamines to make him drowsy, so he'd calm down in school. He was impulsive and distracted, but creative at the same time.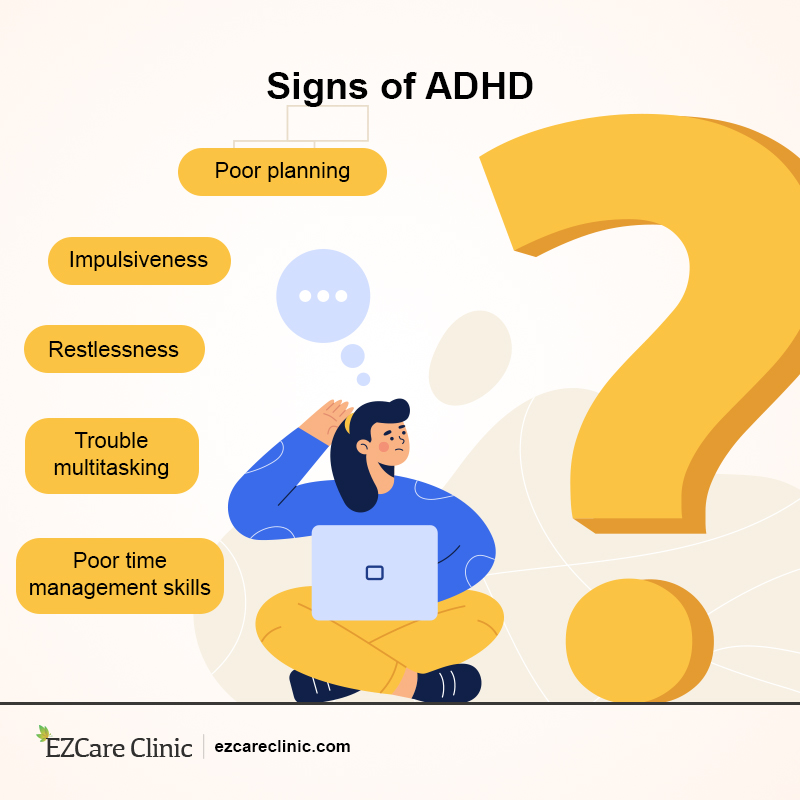 Pennington shares an interesting incident from his elementary school:
"My mom was studying to be a child psychologist, and she went to my elementary school to test the worst kid they had. School administration was like, Mrs. Pennington, you don't want to know who that is. Then they let her observe me through a window, and within 20 minutes, I stripped naked, wore my desk around, and swung on the blinds. I was just a complete distraction to all the other students."
Despite observing her child's unusual behavior, Pennington's mother was determined to support her child. His mother believes that the very traits that once held her son back led to his tremendous success.
She encourages parents to focus on what their children can do instead of what they can't do.
Pennington continues to manage his symptoms with ADHD medications. He refused to allow his ADHD symptoms to get in his way of success. His story now inspires many others and led him to be a spokesman for the company that makes Vyvanse, an ADHD medicine.
7. Albert Einstein – Did the World's Genius Physicist Have ADHD?
You might be curious to see the world's best-known scientist and Nobel prize winner physicist Albert Einstein's name in our list of famous people with ADHD.
Yes, Einstein died in 1955, which was years before either ADD or ADHD were officially added to the Diagnostic and Statistical Manual of Mental Disorders (DSM). However, this man with one of the greatest scientific minds of our times is considered to have had ADHD by mental health experts.
Einstein is the perfect personification of the typical absent-minded professor.
While he was disorganized and forgetful, he was extremely insightful and intelligent.
Like many great inventors, Einstein was a rebel and a loner, but deeply curious. As a child, he was slow in learning how to speak. His parents were so concerned that they consulted a doctor. 
Experts believe Einstein had ADHD because he had traits of inattention. He was frequently disciplined at school and in college for not paying attention, being rebellious, and being impulsive.
He often opposed his school teachers and college professors. Additional evidence suggests that Einstein may have had ADHD because he took on highly complex experiments and had hyper concentration.
Einstein's ADHD traits helped him think outside of the box in a big way. After all, he developed the theory of relativity that revolutionized modern physics. He continues to be an inspiration to people with and without ADHD everywhere. 
8. Adam Levine  – How This Grammy Award Winning Singer Struggled With ADHD
As lead singer of Maroon 5, Adam Levine has achieved commercial success and earned a slew of awards, including several Grammys.
This charismatic vocalist has also been a celebrity judge on The Voice.
After struggling with hyperactivity and impulsivity growing up, Levine was diagnosed with ADHD as a young teen and began treatment.
However, like many kids with ADHD, he didn't realize the condition could continue into adulthood.
Levine struggled with ADHD throughout his life. His parents helped him, and his doctor moved forward with a treatment plan that worked.
However, in his adulthood, Adam realized his symptoms were affecting his work. He resumed the treatment.
"On the first album, I remember very distinctly being stuck and not being able to focus, and I had thirty ideas floating through my mind", says Levine.
Levine believes ADHD isn't a bad thing, and you shouldn't feel different from those without ADHD. He has since become a spokesperson for adults with ADHD and urges proper diagnosis and treatment.
9. Channing Tatum – Famous American Actor Who Fought ADHD and Dyslexia
As a child, the multi-talented actor, producer, and dancer Channing Tatum had to deal with ADHD and dyslexia. The school was a challenging experience for him. However, today he is in high demand after starring in hit movies like Magic Mike and 21 Jump Street.
Besides medication, ADHD can be treated through natural remedies. Click below to get professional guidance.
Yet even as an adult, it's difficult for him to work with his ADHD symptoms. Tatum said he takes much longer to process things he read and focus on than most. It requires extra work, but through his strong will and determination, he has succeeded beyond measure.
Tatum is not a fan of prescription medicines for ADHD and has courted controversy with his stance. He believes some children need medication, but not all. In his case, medications didn't work.
It was only through his determination that he could live his life to the fullest despite his ADHD. Tatum does not dismiss treatment for everyone. He has just found that it didn't work for him.
10. Pete Rose – Great Baseball Athlete Diagnosed With ADHD in Middle Age
Pete Rose is one of the greatest players in major league baseball history. He is the unquestioned champion in his games played at-bats, singles, and outs. His career has been unique in baseball, with winning two Gold Gloves and three World Series rings.
Although he was a legend on the field, Rose struggled with gambling and ADHD. He discussed his problems in his memoir My Prison Without Bars. Considered a troublemaker as a child, Rose's teachers made an example out of him. That's when he lost interest in school.
Rose was diagnosed with ADHD in middle age. However, some suspect that his ADHD may have played a big part in his success. Ever since he was diagnosed, he refused to take medication.
"I'm 62 years old", he said. "Why would I want to get started with that now? Despite many challenges he had to face in his career, this baseball player's determination is inspiring to athletes everywhere."
11. David Neeleman – Famous Businessman and Entrepreneur Living With ADHD
You may not be familiar with David Neeleman's name because it does not immediately ring a bell within the general public. But he is an important role model for those with ADHD.
Neeleman is an immensely successful businessman who has founded four airlines, with most notably being JetBlue.
From an early age, Neeleman struggled with symptoms of ADHD, such as difficulty in focusing and absorbing written information. However, it wasn't until he was in his mid-30s that he realized his symptoms stemmed from ADHD.
Once diagnosed, Neeleman decided against treatment and took charge of managing his symptoms on his own. Not seeking treatment for ADHD was his own choice as he said, "I'm afraid of taking drugs once, blowing a circuit, and then being like the rest of you."
Neeleman tries to rein in his wandering mind. At the office, he surrounds himself with people who are good at the details of the business.
My assistant helps me write letters and keeps my calendar, he says. I have no idea what I'm doing from one day to the next.
He has trained himself to put his wallet and keys in the same place at home to avoid losing them. Neeleman also wears a Casio DataBank watch, which allows him to type in reminders of appointments or ideas as they pop up.
Knowing that he had other strengths besides ADHD, Neeleman found a way to access those while working around his shortcomings.
For example, he says, "With the disorganization, procrastination, and inability to focus, and all the other bad things that come with ADHD, there also comes creativity and the ability to take risks."
12. Justin Timberlake: Never Made Dealing With ADHD and OCD an Excuse
The multiple Grammy and Emmy award-winning artist Justin Timberlake revealed in an interview that he has ADHD and OCD. "I have OCD mixed with ADHD", he says.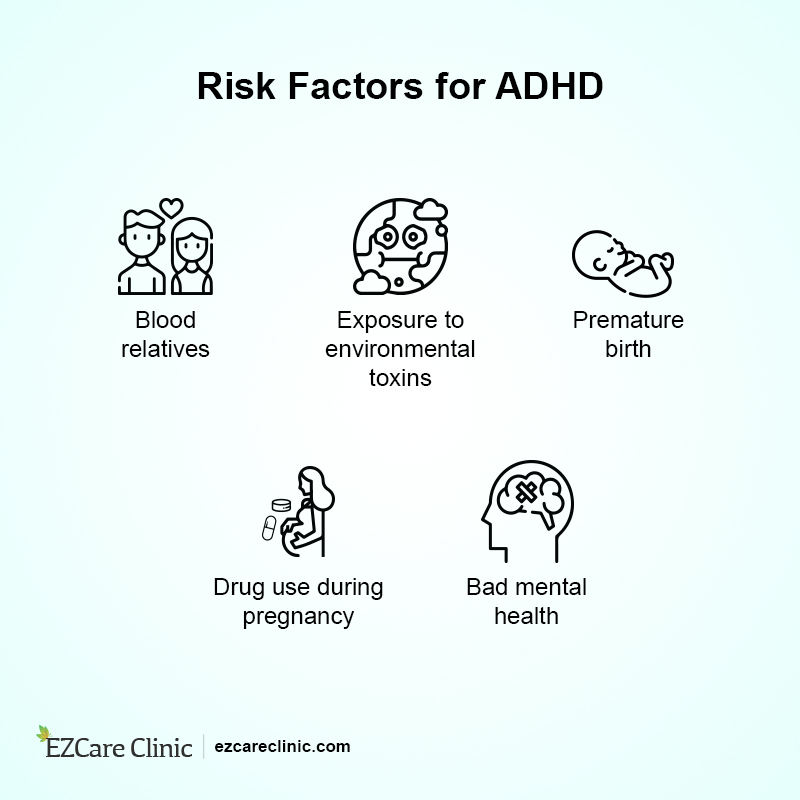 This aspect of the flawless actor shocked his fans. He further explained: "I get butterflies. You just kind of get caught up in the electricity of it. Oh, yeah, that still happens to this day. And when that stops happening, you should stop."
The multifaceted singer and actor haven't divulged much about how ADHD affects him.
Apparently, Timberlake has found a way to deal with his condition. His ability to produce hit after hit on the music charts shows that attention disorders can be controlled and overcome.
13. Richard Branson – An Extraordinary Billionaire With ADHD
Richard Branson is the man with the golden touch and the billionaire smile.
He is a prime example of people believing that the symptoms associated with ADHD can be beneficial to entrepreneurs who are engaged in start-up activities. Branson's career as Virgin Group's founder, despite having both ADHD and dyslexia, certainly shows this.
ADHD and dyslexia have not stopped Branson from building a major record label, owning a large airline, sending tourists into space, or building an underwater plane. He dropped out of school and started his first business at the age of 16.
By the time he was 22, he had established the Virgin Record chain, which became the basis for the massively successful Virgin Group.
In March 2000, Branson was knighted at Buckingham Palace for services to entrepreneurship. He was placed on Time's list of 100 Most Influential People in the World in 2007.
Forbes listed his estimated net worth at $5.7 billion US in July 2021. All the multitasking Branson has relied on and profited from is because of his ADHD.
14. Will. i.am – How ADHD Helped This Famous Rapper's Music
As the founding and lead member of the musical group Black-Eyed Peas, William James Adam is professionally known as Will.i.am.
This music guru is a:
Rapper

Singer

Songwriter

Record producer

Actor

Entrepreneur
When he was a child, Will.i.am was told by people around him that he was hyper. But his mother was very supportive of him. She encouraged him in everything he did, helped him keep on track, and supported his artistic pursuit.
Will.i.am believes that his passion for music helped him immensely in dealing with ADHD. He says his mind is constantly moving, and that's good for his craft. He is an excellent example for those who hesitate to pursue their passion because of ADHD.
Will.i.am says that his ADHD characteristics help him think creatively in the studio and in brainstorming sessions.
If he were stuck at a different job, that would be horrible, and he wouldn't survive. This famous rapper proudly owns his profession and exclaims, "Music is my therapy.… Music keeps me sane and keeps my mind on something. It's fragile up there."
15. James Carville – Famous Political Consultant With ADHD
James Carville is best known for his work as a professional campaign manager for Bill Clinton. He is a political commentator and consultant. Carville was diagnosed with ADHD in his late 50s.
Carville lived his early life with undiagnosed and untreated ADHD. His wife was the first to notice he could not sit still or pay attention for long. After his wife urged him to be checked, he realized it was ADHD affecting his attention span.
Despite his ADHD, Carville achieved outstanding success in his career. "I have been fortunate enough that I have a structure around me that I have built over a period to deal with it", he says. Currently, Carville is also a spokesperson for ADHD patients.
Click the button below and get ADHD treatment online.
16. Emma Watson – Harry Potter-Famed Actress Built a Successful Career Despite ADHD
If you are a fan of Harry Potter movies, then you definitely know who this actress is. Emma Watson is an elegant and living example of beauty and brain.
She is best known for her role as Hermione Granger in the Harry Potter series. Watson was also named among Time magazine's most influential people list in 2015.
Before she could cast spells as Hermione Granger in Harry Potter, Watson struggled to focus and learn in school. This is because she was diagnosed with ADHD as a child. Hence, she found it difficult to concentrate in class.
While Watson hasn't spoken openly about her condition, she also does not deny or hide it. She has been diagnosed and medicated since childhood while filming the Harry Potter series.
Imagine dealing with ADHD and maintaining the balance between your acting career and your education.
Watson has starred in movies such as Noah and Little Women. But even more impressive is that she has completed her degree in English from Brown University and is also a United Nations Ambassador in addition to her acting work.
17. Tim Howard – American Professional Soccer Player Diagnosed With ADHD, OCD, and Tourette's
Soccer star Tim Howard holds the world record for the greatest number of saves in a World Cup match.
His road to international stardom was not always that easy. At a young age, Howard started displaying strange behaviors that include rhyming and ritual tapping. He was diagnosed with ADHD, OCD, and Tourette's syndrome at the age of 11.
One can only imagine how challenging it was for him to struggle with symptoms of not one, not two, but three disorders. 
Howard said he excelled in his sport thanks to the energy bursts he got from ADHD. Whenever he put on his soccer gear and hit the field, all his attention problems and compulsions melted away. 
18. Scott Kelly – Astronaut With ADHD
As the first American to spend a year in space, Scott Kelly lived aboard the International Space Station for 340 days.
He held the record for the longest space mission. Kelly shared that as a child, he thought being an astronaut wasn't an option because of his attention issues.
Kelly grew up in a time when ADHD wasn't yet a common diagnosis.
Each year while growing up, he swore to himself that he would start paying attention in class and getting his homework done. Still, every year it seemed just as impossible as ever.
Kelly finally found his motivation in a book about astronauts named The Right Stuff. After that, he changed his habits and was motivated to pursue his dream of becoming an astronaut.
I just decided right then and there that this is what I'm going to do, says Kelly. His story is an inspiration for all people with ADHD showing that no matter what, a true determination can defeat any hurdle.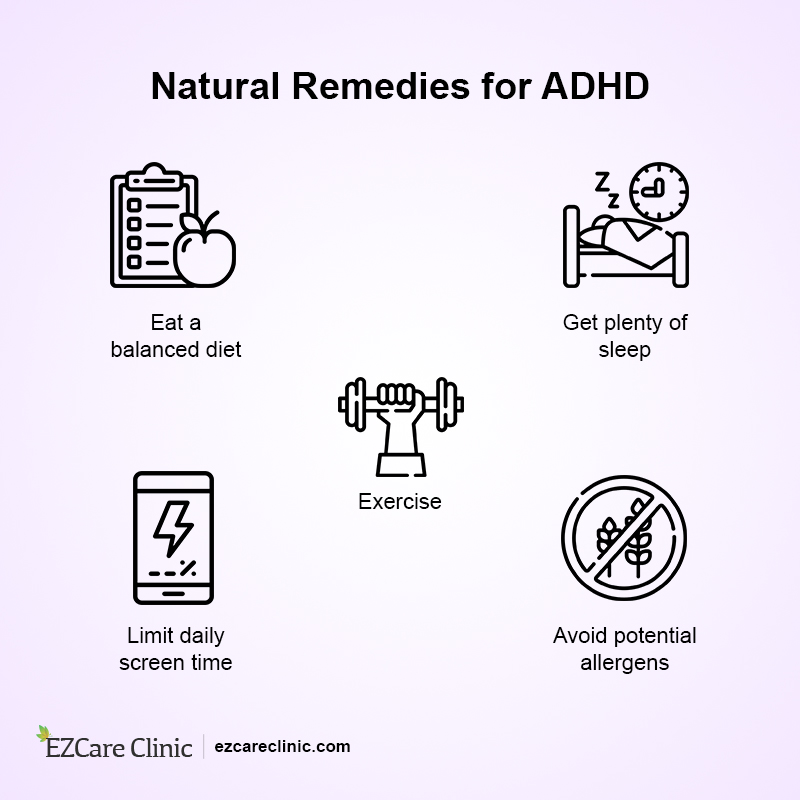 19. Daniel Koh – Famous Politician Who Made ADHD His Strength
Daniel Koh earned two degrees from Harvard and worked as an intern for Senator Ted Kennedy.
In January 2014, he was appointed Chief of Staff to Boston Mayor Marty Walsh. Growing up with ADHD, it wasn't easy for Koh to overcome his challenges. Still, through his determination, he could turn it into an asset.
In one of Koh's interviews, he raised awareness of ADHD. He said, "I wanted the people at City Year to know that when they go into schools and see those kids in the back row who are struggling to pay attention, it doesn't mean they don't want to learn."
When Koh was 14 years old, his mother read an article in a medical journal that described a disorder called ADD (now known as ADHD), that had symptoms that matched her son's. His parents had him tested for the disorder.
After his diagnosis, he got prescribed Adderall and later Concerta. His parents were a significant source of support throughout his journey.
Koh did not rely solely on medication to manage his symptoms. He devised strategies such as writing down important tasks before they slipped from his mind and completing them promptly.
Koh has always pursued high-intensity jobs that require multitasking, quick decision-making, and lives with a certain quirky intensity. He is a role model for many to succeed through strong willpower.
20. Loyle Carner – Famous British Musician's Journey With ADHD
English hip hop musician Loyle Carner is also an NME-award-winning solo artist. Throughout his career, he was nominated for two Brit Awards.
Carner was diagnosed with ADHD and dyslexia as a child. He was seen as a disruptive idiot in class. He wasn't able to focus or spell.
Because of his behavior, his friends would come to him and say that they were no longer allowed to sit with him because their parents thought he would get them in trouble.
Carner thought he was going crazy at some point in his childhood, and that no one else understood him. "Medication didn't work for me. I was a zombie. I didn't eat, and I couldn't socialize or make music," he said.
But that changed when he grew up and discovered his true passion. Instead of being his weakness, ADHD became a strength.
Carner believes ADHD is his superpower. He says, "I feel deeply, and I am emotionally charged and impulsive because of it. I'm energetic because of it. I didn't try to fix my ADHD because it's not something that needs to be fixed."
Get the most promising ADHD treatment– Click the button below.
21. Bex Taylor-Klaus – Actor that Never Let ADHD Come in the Way of Their Dreams
Another warrior on our list of famous people with ADHD is Bex Taylor-Klaus. They rose to fame in a starring role as Bullet in the crime drama series The Bullet in 2013. Most recently, Bex is also known for his roles in Arrow and House of Lies.
Taylor-Klaus was diagnosed with ADHD as a child. But they didn't respond well to their medication. They experienced a dramatic shift in symptoms after following a gluten-free diet and taking high doses of fish oil.
Their mother, the founder and ADHD coach of Impact ADHD, says, "When off gluten, [they] went from being emotionally reactive to normal within two weeks."
Bex always wanted to be an actor. At 18, they landed an internship in a Los Angeles casting director's office. But later, they quit because they thought they could not deal with it. Not giving up, the actor found ways to manage their symptoms.
Taylor-Klaus's advice to ADHDers is, "Embrace it. It may be a nuisance, it may be hard to deal with sometimes, but you can learn to manage it. Don't ever try to get rid of it entirely. Attention deficit makes you special." 
22. Jamie Oliver – Famous Chef Manages His ADHD With a Healthy Diet
As a famous British chef and restaurateur, Jamie Oliver is known for his pleasant cuisine. This has led him to star on many television shows and opening many restaurants. 
Oliver was diagnosed with ADHD and dyslexia as a child. It has been his goal to eliminate potentially harmful dietary activities that can make it even more difficult for children with ADHD to be healthy and focused. 
Nutrition and exercise are considered natural ways to combat ADHD, and Jamie highly believes in it. As a result, he has been a proponent of encouraging children to eat healthy food. 
23. Michael Jordan – Most Accomplished Athlete in the History of Basketball Dealt With ADHD
Michael Jordan is a former professional basketball player and an American businessman. Jordan dazzled his fans with his moves in court. He is also known globally as one of the top twenty most powerful celebrities.
Being diagnosed with ADHD didn't stop Jordan from winning six NBA championships. He is one of the most determined men anyone will ever come across. In most of his interviews, he motivates his fans to never give up, no matter how many failures, which hints at his determination. 
Jordan took his ADHD abilities of hyperfocus, hyperactivity, thinking out of the box and combined them with his determination. That's how he succeeded.
24. Dave Grohl – Famous Drummer Exits Early from School Because of ADHD
Dave Grohl, the Foo Fighters frontman and former Nirvana drummer, revealed his childhood diagnosis of attention deficit hyperactivity disorder in a YouTube video titled In Defense of Our Teachers. Dave believes ADHD is a cause for his poor performance in academics and early exit from high school.
Grohl says he was a terrible student. He believes it was not the fault of his school, but the ADHD symptoms that would not let him pay attention. While he tried his best to stay focused, he eventually left school halfway through 11th grade.
After leaving school, Grohl focused on his insatiable desire to play music. He found the best way to deal with his ADHD was music.
25. Cammi Granato – Olympic Gold and Silver Medalist Hockey Player and Her Story of Success
Cammi Granato scored more goals than any other player in the history of U.S. Women's Hockey. She led her team to a gold medal at the 1998 Winter Olympics in Nagano and a silver medal at the 2002 Games in Salt Lake City.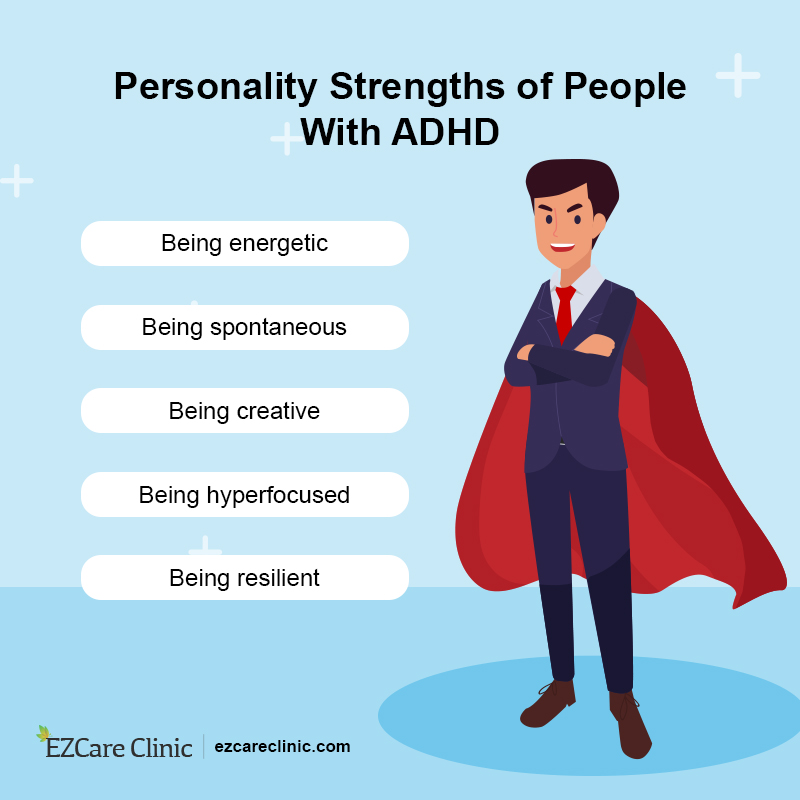 Growing up, Granato's parents named her The Little Tornado. Before her ADHD diagnosis, she always thought her life was a mess. With each passing day, her life seemed to continue getting out of control. Despite her rising career, Granato's daily life was full of chaos and disorganization. For years, she kept blaming her forgetfulness on the chaos.
In 2003, Granato heard a sports psychologist talk about ADHD. The symptoms fit her perfectly. She consulted a doctor, who confirmed her diagnosis. Once her ADHD was diagnosed, she was relieved to realize that it was the reason for her inability to deal with day-to-day responsibilities.
After diagnosis, Granato was determined to change her life. She arranged for her bills to be paid automatically. She consolidated her to-do lists into one document on her laptop and discarded box after box of outdated files.
Granato's story is inspiring to many, especially to all the women with ADHD. "ADHD comes with certain strengths and weaknesses that have made me who I am, and I wouldn't trade that for anything," she says.
Understanding the Positive Side of Having ADHD 
These inspirational stories suggest ADHD might be a sign of genius. While the disorder comes with many problems, there is also a positive side to it. ADHDers are usually more spontaneous, creative, energetic, intuitive, imaginative, and inventive.
Get your ADHD symptoms under control– Click below.
Interestingly, ADHD people can hyperfocus on subjects that interest them to a far greater extent than their non-ADHD counterparts. So, if you or your loved one has ADHD, don't think of it as a weakness. Instead, own it and make it your strength.
Click the banner below to schedule your ADHD appointment at EZCare Clinic.