2. The Structured Clinical Interview for DSM-5 (SCID-5). The SCID-5 is an evidence-based, semi-structured diagnostic interview, designed to assess the current and lifetime presence of DSM-5 disorders, including complex PTSD. The SCID-5 is formatted to ensure a consistent and comprehensive assessment of symptoms and is highly reliable in detecting both current and past symptoms, even though they may be distant in the past. Clinicians can use the SCID-5 along with other assessment methods and a comprehensive clinical evaluation, to make accurate diagnoses of complex PTSD, helping them to provide the right treatments for their patients.
3. The Harvard Trauma Questionnaire (HTQ). It is a reliable and scientifically validated diagnostic tool for the assessment and diagnosis of CPTSD. The HTQ is an extensive self-report questionnaire that has been used extensively in clinical practice, research, and epidemiological studies. It assesses the severity of PTSD, as well as other commonly associated symptoms such as depression, anxiety, and impairment in functioning. The HTQ is a unique tool for understanding and effectively treating individuals suffering from the debilitating impacts of complex PTSD.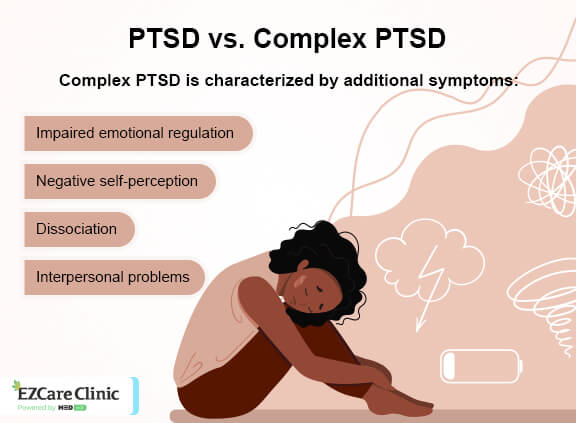 6. The Trauma Symptom Inventory (TSI-2). The Trauma Symptom Inventory (TSI-2) is a powerful tool if you want to take a complex PTSD test online. This inventory is unique in its assessment of overarching trauma-related disturbances. It not only measures the individual dimensions of trauma symptoms but also provides an overall score that can be used to assess the level of trauma a person has experienced. It is based on an extensive inventory of 136 items, covering a wide range of trauma effects such as sleep disturbances, anxiety, and intrusive memories. The TSI-2 is considered the gold standard in diagnosing complex PTSD and is a valuable asset to clinicians in the professional evaluation and treatment of individuals suffering from this disorder.