Obesity and Weight Loss Treatment in San Francisco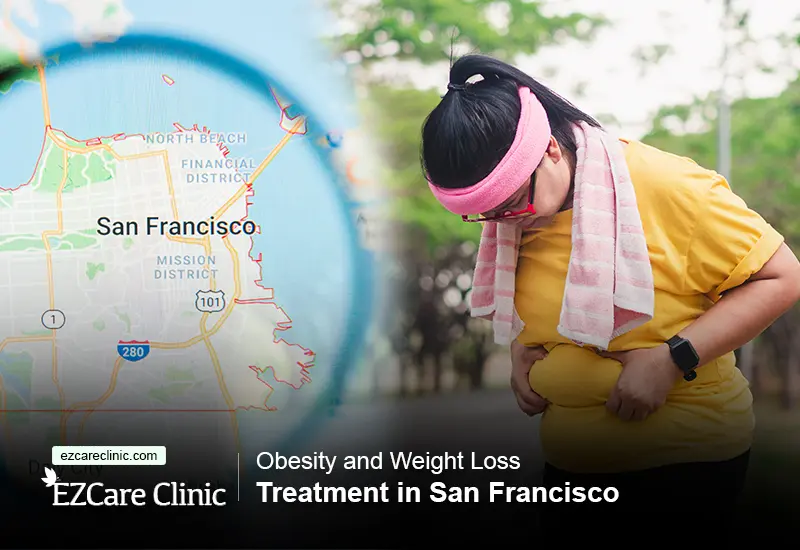 Losing Weight in San Francisco
For individuals who are overweight, choosing an appropriate diet and exercise plan can be an enormously confusing task. If you do an internet search to find options, you will find that the possibilities are endless. Everything from prescription diet pills, to over-the-counter (OTC) remedies, supplements, expensive meal plans, and costly exercise programs can be found. Unfortunately, many of these are unhealthy, unproven and very expensive. So, what are individuals looking for obesity treatment supposed to do?
Get reliable weight loss treatment by clicking the button below!
The answer to that question is dependent upon how much weight someone wants to lose. Individuals who only need to shed a few pounds to look good in a special outfit, probably shouldn't be purchasing expensive meal plans or the latest diet pill to hit the local big box store. For those individuals, an increase in exercise and cutting calories for a few weeks should do the trick.
Unfortunately, most individuals considering weight loss plans are more than a few pounds overweight. In fact, approximately 50% of Americans are overweight, and 30% of those are diagnosed as obese. That means that they have a BMI (body mass index) of 30 or higher. For individuals who have a weight-related health condition such as diabetes, high blood pressure, or high cholesterol, the standard is slightly lower with a BMI of 27. These individuals are often unable to lose weight with diet and exercise alone though both are part of any diet plan that would be prescribed to them. Speak with a licensed obesity doctor in San Francisco today.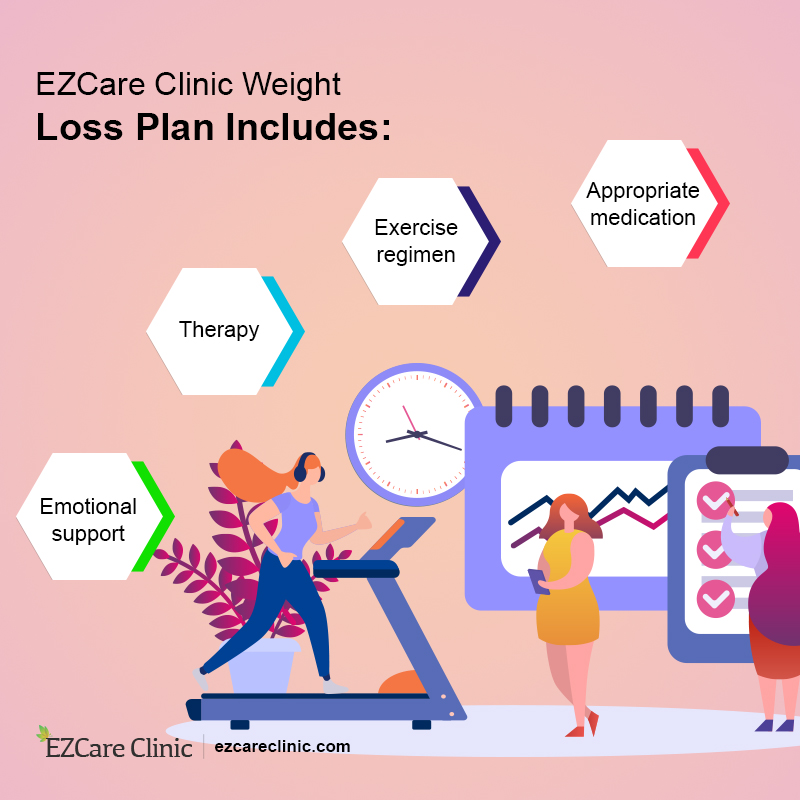 Effective Treatment for Obesity
Obesity can be a difficult condition to treat if it is accompanied by other health conditions. Most physicians require an individual who wants to begin any weight loss program first to be evaluated for their health. Some health conditions such as thyroid issues or diabetes can affect both the ability to lose weight. It can be the reason weight was gained in the first place. Taking into consideration all that they find, most doctors will prescribe one of the many medications available to them and either refer them to a qualified weight loss center or personal trainer as well as to a therapist. Many obese patients suffer from depression or anxiety, both of which can contribute to weight gain.
As mentioned, there are countless diet pills available, but most physicians prefer prescriptions rather than OTC ones due to their understanding of how the medication works. There are two types of diet pills, anorexiants, and non-stimulants. Although both are effective, more physicians tend to prescribe anorexiant weight loss pills.
Click the button below for effective obesity treatment!
Anorexiants suppress the appetite to help individuals lose weight; many of these are also stimulants. While these medications are effective, care not to abuse them should be taken due to their increased risk of addiction.
Individuals who are concerned about the dangers of stimulant medication may want to consider non-stimulant treatment. Typically, these medication work by inhibiting the body's ability to absorb fat from foods and are not likely to be abused.
Regardless of the type of medication, an effective obesity treatment plan must include lifestyle changes such as routine exercise and a low-calorie diet. Once individuals discontinued weight loss medication without any lifestyle changes, they regain almost all of the weight.
Fad Diets
There are also many herbal remedies touted to be able to decrease weight in obese patients. Unfortunately, most of them have not been studied for effectiveness or safety, and the FDA (Food and Drug Administration) has approved them. Before beginning any herbal treatments, or dietary supplements for weight loss check with your physician.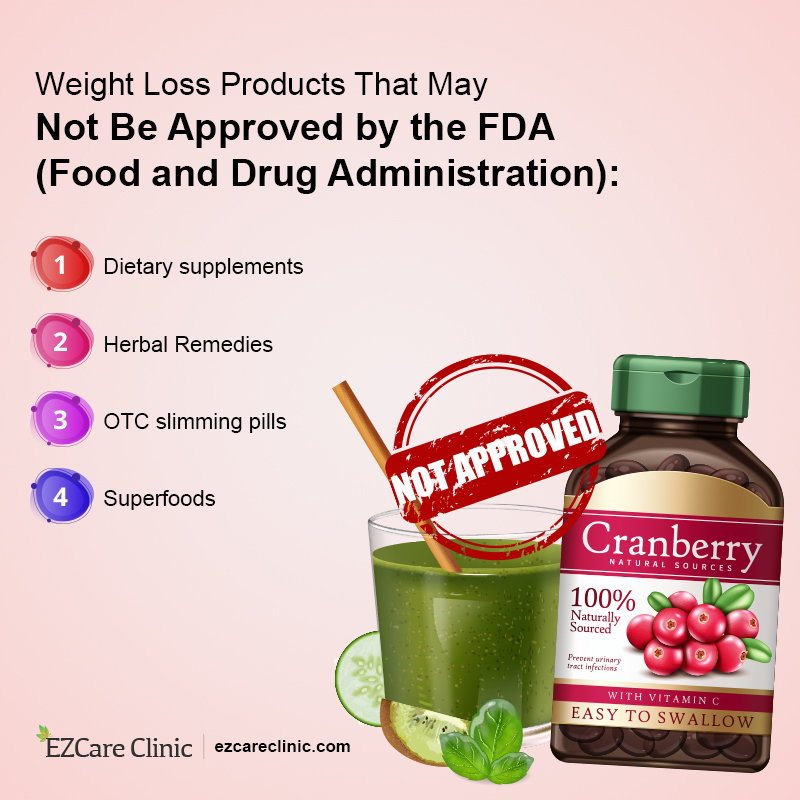 Where Can I Find Weight Loss Help in San Francisco?
Overweight or obese individuals who live in the San Francisco area can contact EZCare Clinic. The clinic specializes in treating the whole person and not just the disease or condition. Our doctors can diagnose and treat most chronic health conditions, including obesity. With your overall health in mind, we can design a weight loss plan that includes appropriate medication, therapy, emotional support, and even an exercise regimen that can help you after the medication has ended.
While no diet is perfect, the staff at EZCare Clinic can help you find what will work best for you. Losing weight, exercising, and developing a sensible diet can change the way you look, feel, and your overall happiness. It can also prevent or improve other conditions such as CVD, liver disease, diabetes and reduces your chances of some types of cancer.
Find relief from obesity by clicking the button below!
EZCare Clinic is open seven days a week from 11 am to 7 pm, give us a call at (415) 966-0848. While we enjoy appointments, they are not necessary. Walk-ins are always welcome.
Don't let your weight determine the kind of life you will live, take control, and get on the road to wellness today. Help is just around the corner at EZCare Clinic of San Francisco.