How to Get a Weight Loss Prescription in San Francisco
Weight Loss
With the average American's waistline continuously expanding, there is no wonder that our healthcare system is overburdened by ailments such as diabetes, heart disease, and high blood pressure. What was once a healthy diet of homecooked, meals have since morphed into a complex mixture of fat, chemicals, and either salt or sugar. With the extremely high amount of unhealthy food choices available and the ever-increasing sedentary lifestyle, Americans are heavier now than ever before in history. It is estimated that one-half of the population is overweight, with 30% of those described as obese. To combat the obesity epidemic, an explosion of weight loss products has flooded the market, most of which offer miracle cures based on little or no scientific fact. From herbal remedies and unhealthy fad diets to the innumerable prescriptions and over-the-counter (OTC) weight loss medications, it can be hard to find something that really works.
Click the button below for medical weight loss treatment in San Francisco!
The weight loss industry as a whole was an estimated $64 billion market in 2014. Unfortunately some people focus their time and energy on deprivation diets that tend to only work for a short term. On the other hand, some people rightly turn to the professional healthcare community for help. Today, many people use prescription diet pills to control their appetite cravings, boost metabolism, burn fat, and to enhance the weight loss process. Some of the most popular medications have been on the market for more than twenty years, proving just how effective they can be.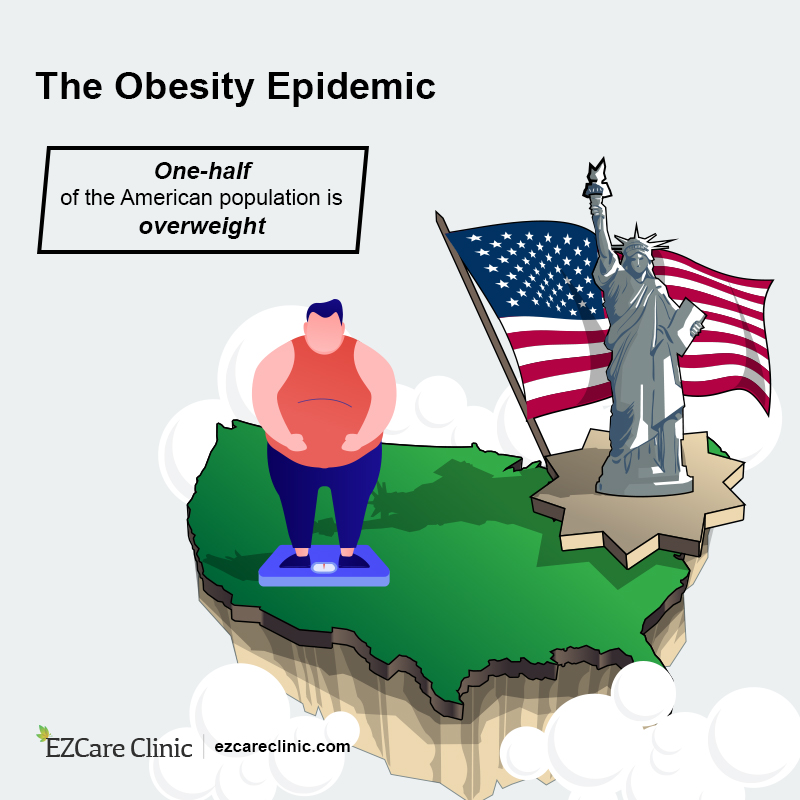 Diet Medications
There is a huge variety of diet pills on the market to choose from; some are very effective, others, not so much. With all that is available, it is important that individuals select an appropriate medication that best fits their needs and overall weight loss goals. While many are available over-the-counter, others are only available with a prescription from a doctor, like Phentermine.
Though some individuals have chosen various OTC medications that worked for them, most find that any gains, or losses rather, that have been made are short lived. Often, patients regain all the weight once they stop using these pills. Yo-yo diets are not only frustrating, but they can be dangerous. They can cause serious health conditions such as heart disease, diabetes, muscle wasting, and higher levels of body fat.
Click the button below for safe medical weight loss!
Essentials of a Medical Weight Loss Program
For your health, most doctors recommend that before choosing a weight loss program that includes any medication, patients should discuss some things with their doctor.
Be sure to schedule an appointment with your doctor for a complete medical evaluation, only they can determine if medications are appropriate and if so, which ones would be the best for your needs. While at your appointment, the doctor will conduct a thorough examination that includes a medical history review and a physical assessment. If warranted, the doctor may also choose to perform any necessary testing just as a precautionary measure.
Be sure to discuss your goals and how the various diet pills work. While many are appetite suppressants, others are fat absorption inhibitors. Depending on what your specific needs are, one medication may be better for you than others.
Side effects are common among these types of medications. Some contain diuretics or stimulants that can cause irregular heart rates, increase high blood pressure, sleep disorders, and nervousness. Those who have a preexisting condition may need additional assessments before beginning.

Once both you and your doctor are satisfied that the best selection for your needs has been made, a prescription will be issued that can be filled at any drugstore. As with any medication, be sure to follow the directions for your medication. Unfortunately, some individuals can become dependent on diet pills creating a whole new set of medical issues.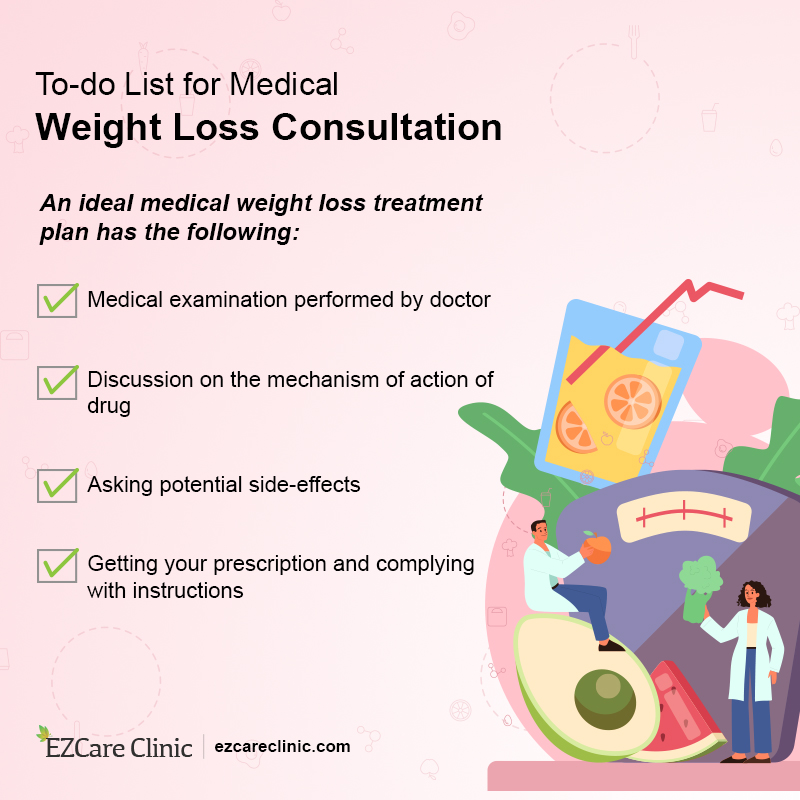 Additional Resources
Many healthcare providers will tell you that in order to get the best results, an appropriate exercise program should be designed that will help to tone muscles and aid in overall weight loss. Following a healthy, well-balanced diet will only increase your chances of not gaining back any weight you have lost. Some physicians also recommend that their patients seek the advice of a qualified nutritionist. They help individuals customize a diet that can work around even the busiest of lifestyles.
Weight Loss Doctor in San Francisco
To get a prescription for a weight loss medication in San Francisco, make an appointment with EZCare Clinic. We diagnose and treat any number of illnesses, including obesity. Above all, we strive to treat the whole person and not just one condition. With access to medications, exercise programs, and counseling, patients are sure to find just what they need to help them lose weight and get healthy.
Click the button below for long-lasting weight loss!
We are open Monday through Sunday from 11 am to 7 pm. Appointments can be made online as well as by phone at (415) 966-0848. Walk-ins are always welcome.