EZCare Clinic – Your Health & Wellness in Professional Hands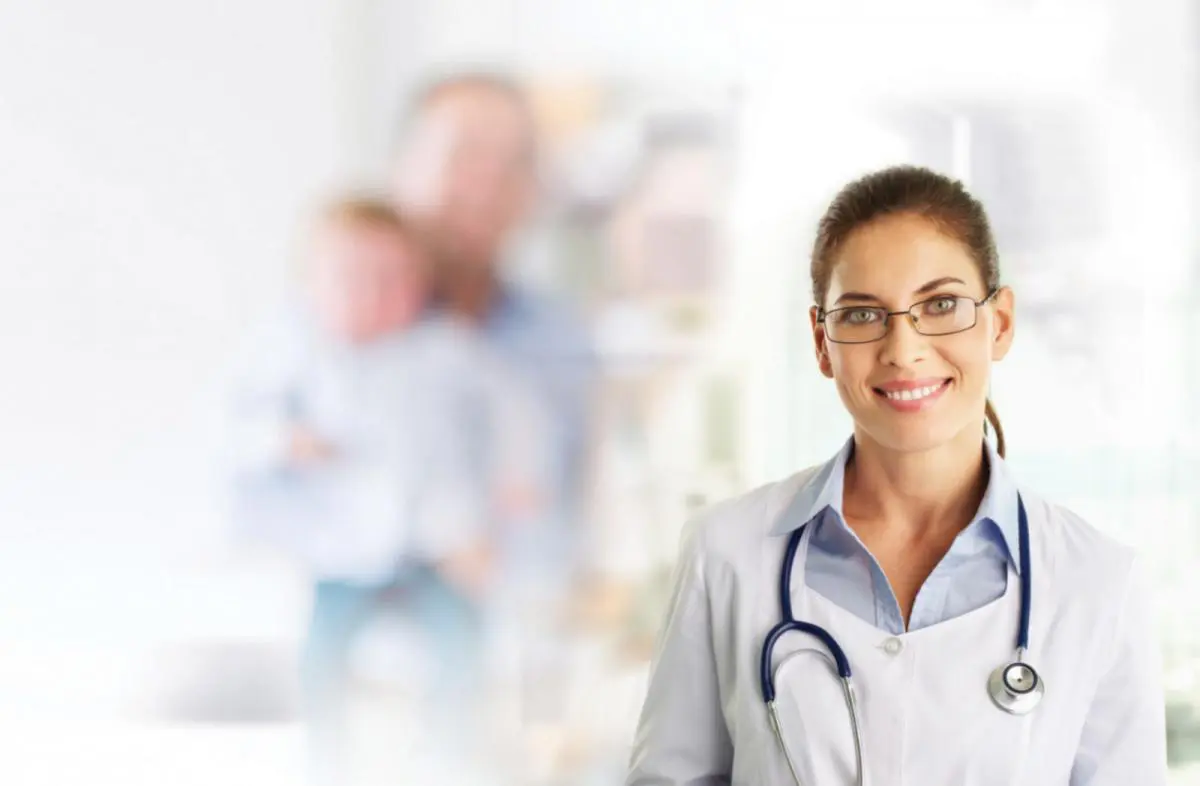 Healthcare services have become more about science than compassion. Our knowledge about the human body has expanded exponentially. Scientists put their effort into understanding the complexities of cancer, the DNA code, and other medical mysteries.
EZCare Clinic provides short and long-term health care– Click the button below to schedule your appointment.
Furthermore, advances in technology have made great leaps toward understanding and curing people's illnesses.
For example, our understanding of lasers has made it possible to perform surgeries with little impact on the body and in some cases with no evasive surgery at all. While scientific advances benefit us, too often it puts the focus of medical care on science as opposed to where it belongs—the patient.
Additionally, doctors' impacted schedules include an overwhelming demand for too many patients and too little time. In many situations, doctors are allotted fifteen-minute time frames to deal with thirty-minute appointments.
This does little to promote good patient-to-doctor relationships in a sound health and wellness program.
Between the discoveries of medicine and the demands of filling a busy schedule, it's easy to forget about the importance of bedside manner.
This isn't the case at EZCare Clinic. Our goal is to keep in touch with you both as a medical patient and as a thinking, feeling human being.
At EZCare we take a multi-modal approach to sound health and wellness care services combining:
Psychotherapy
Conventional medicine
Lifestyle
These services among other approaches to sound health and wellness to personalize a wellness program for your needs.
We believe that this is what superior bedside manner is truly about.
A Different Approach to Bedside Manner
Bedside manner isn't just about how nurses and doctors treat you as you lay in a hospital bed. The fact is it begins much earlier than that. It begins with the doctor and patient relationship that is established with the first meeting.
It relies on trust, vulnerability, and communication so that the doctor understands the patient's medical condition and the patient understands his or her choices and can choose with confidence and knowledge the best approach to meet those needs.
Good bedside manner leads to teamwork to give you, the patient, a more healthful life.
Benefits to Receiving Good Bedside Manner
It's difficult to maintain a positive attitude about your health condition when your doctor doesn't do the same. However, maintaining a positive attitude has been proven to result in better patient outcomes. Good bedside manner promotes that.
For example, The Archives of Internal Medicine published a report that involved three linked studies with over 756 participating patients.
One group of participants was given positive thinking and affirmation techniques to follow while a control group was not.
Our licensed experts can identify the root causes of your illness and provide healthy lifestyle advice and treatment approaches to cure the disease- Click below to book your appointment.
The study found that: 
55 percent of coronary artery disease patients who were instructed to practice positive thinking and affirmations increased their exercise regiment, a known benefit to heart health. Conversely, only 37 percent of the patients who were not directed to practice positive thinking and affirmations increased their physical activity.
42 percent of the positive thinking group was found to follow their medication recommendations while only 36 percent in the control group did.
Researcher, John Allegrante, Deputy Provost and Professor of Health Education at Teachers College, states, This work builds on the growing body of evidence that links emotional and physical health. More importantly, it suggests that doctors have an important role to play in supporting patients' emotional well-being and focusing on helping their patients to be positive.
Other studies have shown that a good bedside manner has positively affected:
Survival and recovery for surgical patients
Prescription and diagnosis errors
How EZCare Promises Good Bedside Manner?
One of the ways our health care services promises a good bedside manner is through a system of integrative care using a multimodal treatment plan that includes:
Conventional medicine
Therapy
Nutrition education
Lifestyle
Behavioral changes
While our wellness clinic focuses on the patient's sound health and wellness, we also treat the patient by understanding their social risks and behavioral health and work with several other specialized experts to serve the patient's needs in these areas.
By taking care of the whole patient and providing a patient-centric experience, we strive to improve their medical outcome.
What Are the Benefits of Integrative Care?
Integrative medicine has grown in popularity for good reasons. Wellness programs and hospitals are seeing better patient outcomes including faster recovery times and fewer relapses as a result of this direction in healthcare services.
In fact, the results are overwhelming for situations, such as:
For instance, for patients who were given integrative care, 76.2 percent of hospital patients reported less pain.
Our goal is to communicate with the patient so that they can feel our sincerity in their sound health and wellness.
By consulting with them, avoiding complex medical terms that they were not trained to understand, making eye contact, and maintaining welcoming body language, we build doctor-patient trust.
Technology is important, and we keep ourselves abreast of that as well, but technology can't be communicated well without a good bedside manner.
Our Good Bedside Manner Priorities
Pay Attention to the Patient
We listen not to just what you say, but how you say it. By paying attention to your tone of voice and body language, we can determine many things about you and your condition such as your hesitations or confusions. This allows us to treat the condition as well as your feelings about the condition.
Your condition or request may be embarrassing to you. Many of our patients deal with addiction recovery, weight loss, and other embarrassing medical conditions.
Our doctors and staff are trained to recognize when a patient needs to speak in a private, non-threatening environment without interruptions. We go out of our way to provide that.
Pay Attention to Our Own Body Language
There is nothing more distracting than talking to someone who doesn't appear to be paying attention to you because they are simultaneously filling out paperwork or fidgeting with other things.
Your comfort with your doctor's body language is especially important when your sound health and wellness is the topic of the conversation. While we may ask for a minute to complete our current task, when you have our attention, you have all of it.
It's human nature to place judgment, but as physicians, our doctors understand that each patient has lived a life that we don't know about.
We also understand that issues like weight gain, substance abuse, AIDS/HIV, and other conditions come with stigmas that discourage patients from talking about them openly and honestly.
It's not our job to judge their life. It is our job to provide them with the best medical care possible free of judgment.
During our consultation, our doctors practice using open-ended questions in order to get a more comprehensive response from the patient. By asking questions that get a yes or no response, we get limited answers.
By asking questions that require more explanation, on the other hand, we discover things about the patient and their condition that might not otherwise surface.
For example, if we ask, does it hurt, we might simply get a yes response, but by asking how does it feel, we might get, there's a knot in my lower back, +and sometimes I get a sharp pain. This tells us much more about the condition than a simple yes or no answer.
No, we might not know how the patient feels, but we do know that they have come to see us for help.
We understand that they may be feeling confused, in pain, or embarrassed, and our goal is to give them caring treatment, knowledge about their condition and treatment, but most of all, assurance that we are on their side and want to help.
Provide a Positive and Encouraging Environment
Studies have shown that positive words are more uplifting and encouraging than negative words.
When a person's body and mind are under stress because they are dealing with an unpleasant or uncomfortable medical condition, the best attitude for their condition is a positive one. Our doctors and staff strive to give our patients a sound health and wellness program that provides positive experiences with encouragement and hope.
Our Integrative Care Techniques
Complete Healthcare services aren't just about good bedside manner. It is also about applying the technologies and techniques of current medical advancements and a new understanding of the human body.
Recent studies on conventional medicine, hormones, nutrition, and behavior science now give us a better understanding of how we are affected by our environment. At EZCare Clinic, our doctors keep abreast of new developments and provide the benefits of greater understanding to our patients through a four-pronged approach.
1. Conventional Medication
Our sound health and wellness program has doctors who are qualified to prescribe prescription medications to those who would benefit from them. We target the condition and prescribe medications sparingly to avoid the negative side effects of pharmaceuticals.
2. Hormone Balancing
Both men and women suffer from hormonal imbalances. Our hormonal therapy includes bio-identical hormones as opposed to synthetic hormones to correct conditions such as:
Diminished brain functions
Organ functions
Other natural hormonal problems
3. Nutrition
The foods we eat do so much more than provide us with energy.
They also provide us with anti-oxidants necessary for cancer prevention, anti-inflammatory properties that reduce pain caused by inflammation, and vitamins and minerals necessary for normal bodily functions.
However, much of society doesn't understand both the importance of a healthy diet and how to achieve it.
Our wellness program focuses on nutrition to help our patients make the most of the foods they put into their bodies by balancing the foods they eat to include all the benefits of good nutrition.
4. Lifestyle
At EZCare, our sound health and wellness program focuses on diet, exercise, and behavior to create a balanced lifestyle.
By helping our patients understand the choices they make and the reasons they make them, we work together to increase their internal strength and improve their social environment.
Our wellness program also provides diet and exercise guidance to improve their vitality.
Our licensed doctors' mission is to help all our patients work towards a better lifestyle through the use of integrative medicine– Click below to schedule your appointment.
At EZCare Medical Clinic, our goal is to provide you with the best healthcare services possible through integrative care and a superior bedside manner.
We understand that when your health is causing you problems, the last thing you want is a wellness program that employs dismissive and uncaring doctors.
That is why our goal is to provide you with the most comprehensive and compassionate treatment possible. Click the banner below to schedule your appointment.