How To Find the Best Veterinarians Near Me?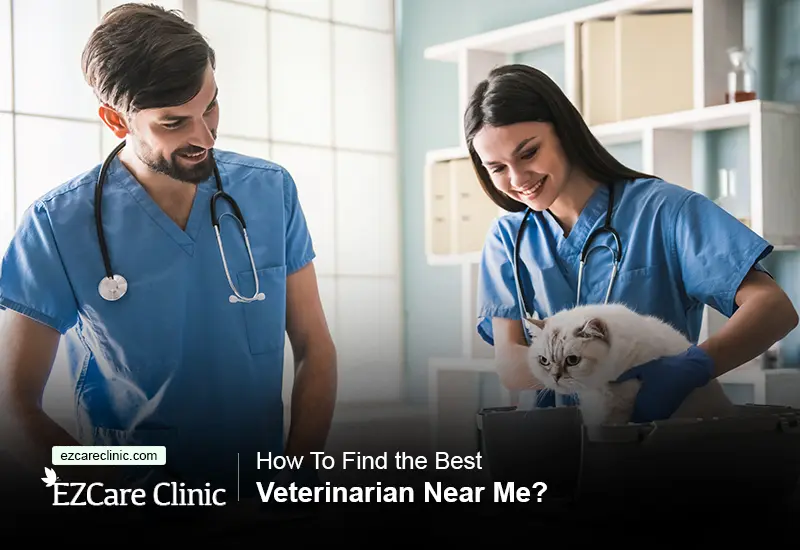 As most animal lovers will tell you, pets are more like furry children than cute, cuddly creatures. Finding a qualified veterinarian for your furry kids can be just as hard as finding a pediatrician, especially if you aren't sure where to start. As you are considering the choices in your area, there are a few things you should keep in mind such as the age of your pet and any health concerns that you might have. It is also a good idea to determine if the veterinarians in your area specialize in specific types of animals, after all, not all vets are equipped to treat all types of animals.
It is essential to get an ESA letter so you can proudly avail all the benefits that come with it- Click below!
1. What to Look for at a Vet Clinic? 
Where can I find the best veterinarians near me? Once you have identified the unique needs of your pet, you can begin to narrow your choices by examining each clinic. The first step would be to visit the clinic's website to learn the types of services offered. Next, it would be advisable to search for unsolicited reviews to see what others have experienced while at each clinic.
Below is a checklist of things to consider:
How friendly are the staff and do they seem to care about the needs of the animal?
Do the clients have a trusting relationship with the veterinarian and staff?
How easy is it to schedule appointments and how does the practice treat emergency patients?
Is the clinic an accredited practice with the American Animal Hospital Association (AAHA evaluates veterinary clinics for their standard of animal care).
Once you have narrowed your list to a few choice locations, scheduling a tour could help you make the final decision in your search for a veterinarian
2. Veterinarian Technicians and Nurses
In addition to a qualified veterinarian, a good clinic has knowledgeable and skilled technicians, who are more than happy to offer their services to you and your pet. The facility should be fully equipped to handle common procedures and most emergencies. If the clinic is not equipped to handle significant illnesses or procedures a working relationship with an animal hospital or larger facility is a must. To ensure a positive experience open lines of communication should be maintained between the provider and pet owner.
3. Payment Options
Quality pet care can come with a hefty price, but that doesn't have to be a limiting factor when extensive treatment or surgery is necessary. Dedicated clinics often offer affordable payment plans or other options such as CareCredit Veterinary Financing. This program is designed to help when the unexpected happens. Additionally, most veterinarians suggest purchasing pet insurance or Citi Health Cards at your first visit much like other medical professionals.
4. Will I Need Insurance for Pets?
Whether you already own a pet or are considering one, pet insurance might be a good investment. Like our human children, pets do get sick and can have accidents despite our best efforts to protect them. If you are considering insurance for your beloved pet, educating yourself before buying is always a good idea.
An affordable insurance policy that gives you the most coverage for your pet should be a top priority. If you are concerned that your pet's medical care would be compromised due to costly procedures, surgeries, or office visits, insurance will help ease any anxiety. It is also important to remember that most pet insurance policies reimburse the customer instead of paying the clinic. Ask for a timeframe for reimbursement and consider the overall costs for pet care insurance policy. If your pet is healthy, a less expensive policy may be a better choice for you.
An ESA letter helps you in ways you can't imagine- Click below! 
5. When Should I Head to the Vet?
Much like first time parents, knowing when to take your pet to the doctor can be confusing. Just remember one thing, you know your pet better than anyone else so trust your instincts. Knowing that your companion doesn't seem like themselves, is a start. Monitor them closely for changes in behavior, like humans, animals can have an "off" day, but symptoms that persist or worsen should be evaluated by professionals. Below are a few basic guidelines to go by if your cat or dog acts differently.
Mild symptoms to watch that may need to be evaluated but not considered an emergency:
Vomiting, diarrhea, or the lack of appetite
Change in the level of activity or lethargy
Change in behavior or attachment to others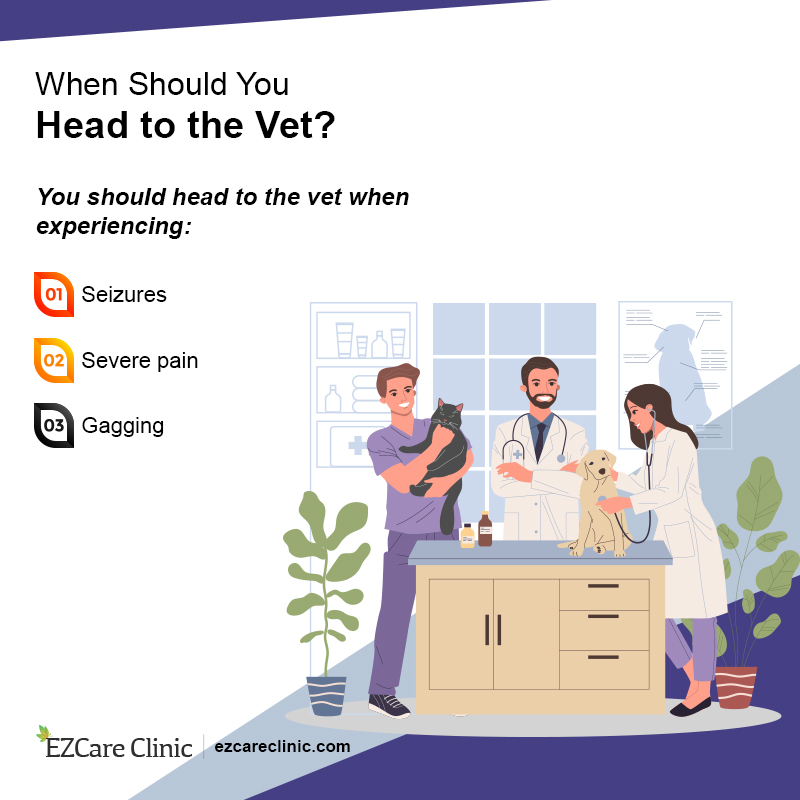 More urgent symptoms that may require emergency care:
Difficulty breathing
Inability to lie down comfortably, abdominal distention, unsuccessful attempts to vomit
Seizures
Protracted diarrhea or vomiting
Difficulty Urinating
 Collapse or Weakness
Failure to use rear legs
Inability to eat or drink
Coughing/Gagging
Severe Pain
When evaluating the urgency of a medical situation involving your pet, it is always important to consider all symptoms and the severity, as well as the frequency of the symptoms. When trying to figure out whether to take your loyal companion to a vet, make sure to err on the side of caution. It is always better to be safe than sorry when it comes to our furry friends.
Remember, a vet can never write an ESA letter– Click below to get an authentic one from a certified ESA doctor. 
6. Resources for Veterinarians Near Me
When searching for a veterinarian close to you, don't forget about your local Humane Society. This organization always has a list of qualified vets and often can be called upon for advice and referrals. www.humanesociety.org
The American Holistic Veterinary Medical Association is another reliable resource for additional resources. For pet parents that are concerned with more natural approaches to healthcare, this organization will help you find a holistic veterinarian. Additionally, if you decide to join, membership will give insight into a wealth of information regarding holistic veterinary research. www.ahvma.org
Book your appointment with EZCare Clinic today!